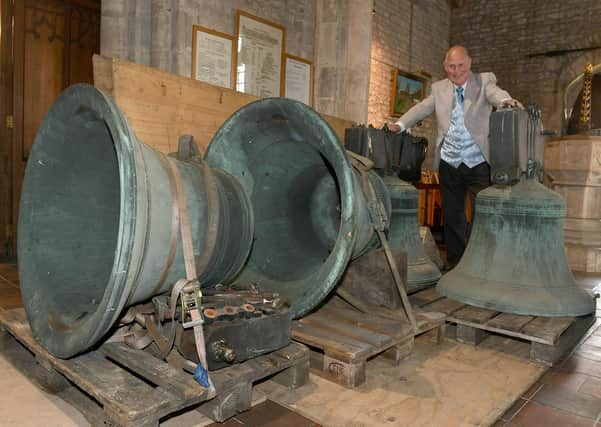 Villagers have been fundraising for four years to meet the £50,000 cost of restoring the six bells of Ruskington's All Saints' Church.
Ranging in weight from a quarter to three quarters of a ton, they were carefully lowered through trapdoors to the ground floor by workmen, then on Thursday were wheeled on pallets through the churchyard and loaded onto a truck by forklift to be repaired by the bell hangers, Whites, of Appleton, near Oxford. They are not expected to return until February.
The ancient bells date from 1593 to 1911, and they have not been removed from the tower for 160 years, explained Diana Cross, leader of the fundraising committee,.She said: "If we had not acted now, they would become completely unringable. No-one could learn to ring them as the mechanism was too stiff.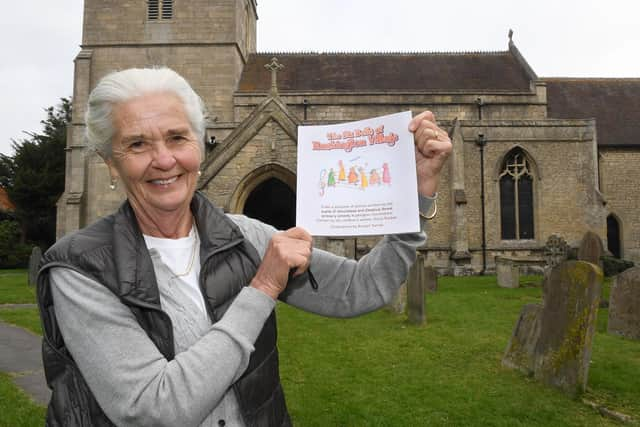 "The clappers have been hitting the same place within the bells for so long they have worn patches on either side, which distorts the bell and if left any longer they will crack and the sound will never be the same."
A fundraising project has so far achieved over £30,000 towards the cost, including Winchelsea School pupils making a story book and selling copies. But due to Covid hampering events this year, it has been agreed to dip into the church's reserves to make up the rest until the remainder can be raised.
Church warden Alwyn Kirk, said they had to get permission from the Diocese of Lincoln to carry out the work as it is a listed building. "We were originally hoping to get it done by 2018 for the centenary of the First World War," he said. He added that Covid lockdown had also delayed Whites collecting the bells.