Virtual celebrations to mark the 400th anniversary of the Mayflower sailing
Viewers from around the world tuned in as the virtual celebrations of the 400th anniversary of the Mayflower sailing kicked off.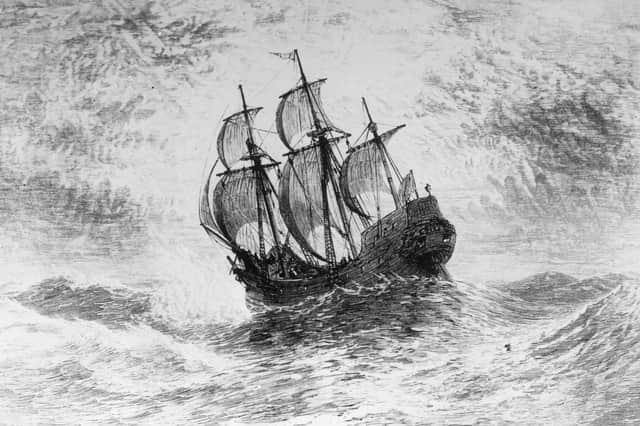 During the live event, viewers were able to enjoy a unique virtual guided tour of the city of Leiden, Holland, and explore some of the locations where the Pilgrims lived.
The tour also offered a fascinating insight to the story of Leiden in the Golden Age and the role of the Pilgrims during this period.
Coun McNeill said: "It was lovely to see the beautiful city of Leiden in the sunshine and be guided around the various elements of their commemoration.
"I had been invited to attend the celebrations in person, but with the global Covid-19 pandemic, that was not possible.
"So, they decided to do a virtual event, with participants in Holland observing social distancing.
"I believe more than 30,000 people tuned in, far more than would ever have been able to attend in person, so it was a great success.
"I congratulate them on their initiative."
This year marks the 400th anniversary of the sailing of the Mayflower as it set sail from England to America.
Many of her passengers, known as the Pilgrims, came from around Lincolnshire and Nottinghamshire, with some thought to have worshipped in secret at Gainsborough Old Hall.
Before they made this historic voyage, the two main groups were based in Gainsborough and Scrooby. They decided to escape to Holland in search of religious freedom.
One group escaped in a barge called the Francis from Gainsborough's riverside, making their way to Holland where they lived for 12 years before some of them sailed to America.
If you missed the live tour, you can watch back on the Mayflower 400 website by going to www.mayflower400uk.org/virtual-voyages and West Lindsey District Council has also launched, PilgrimAGE, a digital series that will explores the story of the Pilgrims and their roots.