Volunteers 'at heart' of Swifts success
A youth football club in Ingoldmells is celebrating – and at the heart of their success are the volunteers.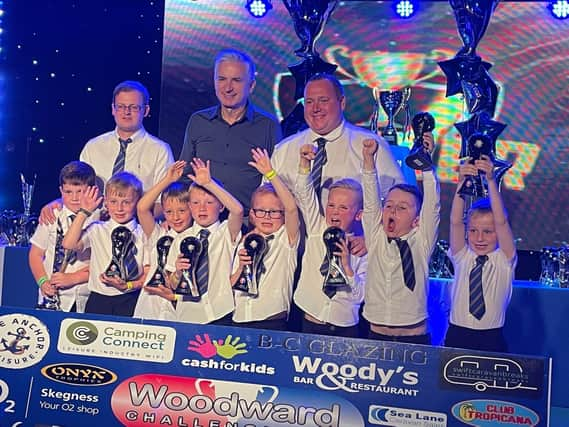 As Lincolnshire World joins the nation in honouring the volunteer heroes, this is a perfect example of how volunteers are supporting comunities in many different ways.
The successes for the Swifts Junior Football Club followed the under-7s team being crowned champions of their age group in Woodward Cup, receiving their trophies from football legend Alan Smith.
After all of the teams awards had been given out, it was also announced that the main award for the Woodward Cup Fairplay award went to the under-7s team out of over 50 teams.
More celebrations took place at the weekend for teams, players and volunteers – with a special presentations event at the Southview Park Hotel in Skegness.
A spokesperson said: "We welcomed all of our players on stage to receive their trophies, including those players who only attend training, as well as 4 special awards to those individuals who were voted in. Each team then was able to have their photos taken by our fantastic photographers, both individually and as a team.
"I wanted to give a special mention to those adults who got the committee's special awards. Most people know that our volunteers give up their time for the club, but only a few will truly see how much certain individuals do behind the scenes to ensure your children can play."
Committee member of the year - Laura Hooper
Manager of the year - Daimien Hughes
Clubman of the year - Wayne Brennan (Chairman)
Young person of the year - Archie Stow and Madi Smith
There was also a spa day at Kenwick Park gifted from the Vice Chairman (Nathan Flemington) to Laura Hooper and Rianna Wood for running the day to day business of the club.
Training will continue throughout the summer, in preparation for the new season which starts in September. The club starts looking at signing players at the end of July/August.
For more details on how you can get involved as a member or volunteer, visit Swifts JFC on Facebook.