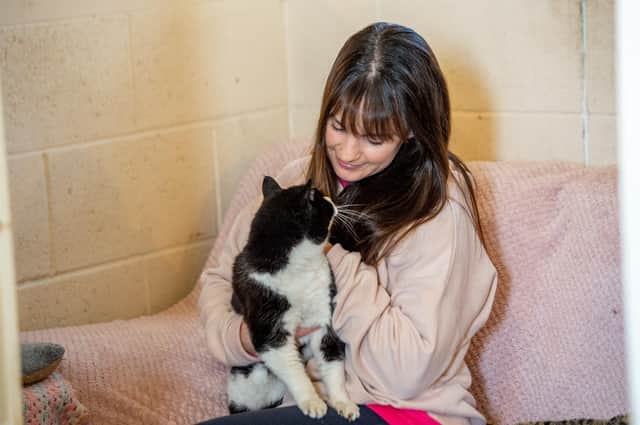 ​The Ark Animal Rescue cares for a huge range of animals – including cats, dogs, two resident goats, pigs, two sets of chickens, rabbits, guinea pigs, donkeys, and horses.
But with all these animals with individual needs, there comes a fair amount of husbandry as well, and now the Arkis in need of volunteers to help out with the day to day running of the rescue, with jobs needed including helping to do daily cleaning, washing – and even keeping the rescue's many cats company.
Owner of the rescue, Sue Rice, explained that volunteers are vital cogs in the Ark's machine as they take care of some of the more time consuming tasks:
"We couldn't run the rescue without them as volunteers help out so much with so many tasks," she said, "We need help with so many different things including moving around straw bales for the horses, washing pots, doing some laundry to keep our towels clean and so on – they really help to lessen the workload."
Some of their volunteers will also come in and sit with the rescue's cats, some of whom are in need of socialisation or just a bit of company, and Sue said helping out is really good therapy for their volunteers:
"They get a lot out of coming to help us, they know that they're doing something good for us and it suits everyone – we really couldn't operate without volunteers," Sue added.
Anyone who would be interested in volunteering for the Ark should get in touch with Sue by emailing [email protected] or calling 01507358140