VOLUNTEERS' WEEK: RNLI needs you to help save lives along coast
Volunteers' Week is here, and Lincolnshire World is celebrating our unsung heroes in the community with just some of the amazing people and opportunities available in the area.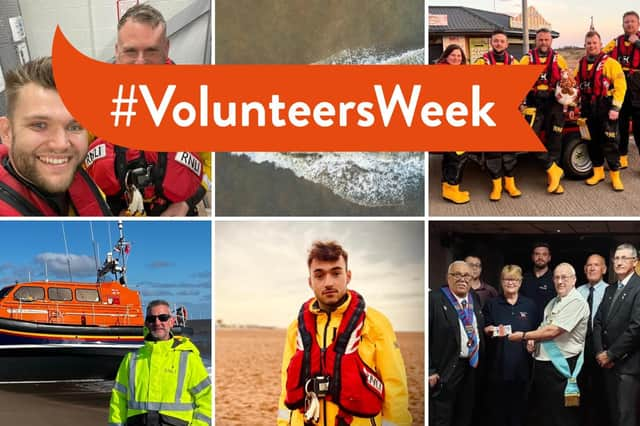 Our tribute wouldn't be complete without a mention for the volunteers who help keep our coast safe – and this isn't just the RNLI charity's lifeboat crew but the team behind the scene who support the crew, run the shop and are involved in the fundraising.
The annual Volunteers' Week takes place from June 1 – 7 and is a chance to recognise the fantastic contribution volunteers make to our communities and say 'thank you'.
The Royal National Lifeboat Institution (RNLI) in Skegness relies heavily on the dedication and hard work of its volunteers, who play a critical role in ensuring the safety of our coastal community.
While volunteering on lifeboats is essential to RNLI's work, many other ways to get involved do not require you to be at sea. For example, you could become a youth education volunteer, helping to teach children about water safety and the importance of RNLI's work.
Brad Johnson, of the RNLI, says: "By volunteering, you could be part of a team that saves lives, assists those in danger, and strengthens the bonds within our community."
There are several volunteer roles available at RNLI Skegness:
Deputy Launching Authority
As a Deputy Launching Authority, you will be responsible for making crucial decisions regarding the launch of lifeboats during emergencies.
If you have a flair for retail and customer service, consider volunteering at one of the RNLI shops in Skegness.
Fundraising Volunteer Roles
As a fundraising volunteer, you will organise events, engage with donors, and inspire others to support the cause.
A number of new roles are also being introduced.
Lifeboat Administration Officer
As a Lifeboat Administration Officer, you will be crucial in managing the day-to-day administrative tasks that keep RNLI Skegness running efficiently. This role is perfect for those with strong organisational skills who enjoy working behind the scenes to support the charity's lifesaving work.
Lifeboat Training Coordinator
The Lifeboat Training Coordinator oversees the training and development of RNLI Skegness volunteers.
All roles can be found on the RNLI's website at rnli.org