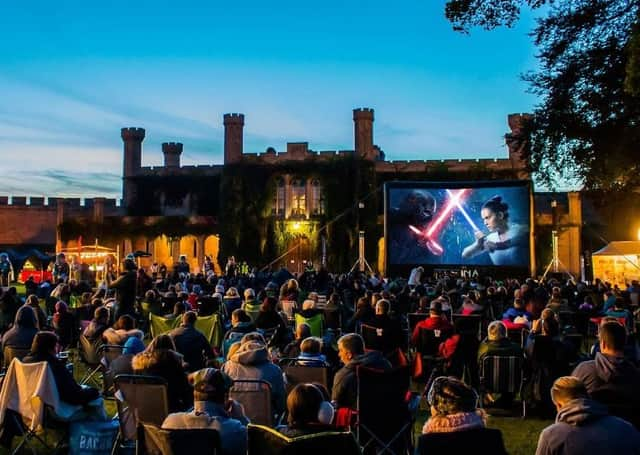 As previously, the screen will be located within the castle grounds, in front of the court.
Five films will be screened over five nights.
These are: Wednesday, September 16 - Joker; Thursday, September 17 - Pretty Woman; Friday, September 18 - Rocketman; Saturday, September 19 - Grease; Sunday, September 20 - Star Wars The Rise of Skywalker.
There will be a number of measures in place to stay within government guidelines on distancing for these open-air screenings.
This year, the Luna experience will be fully seated, so there is no need to take along your own chairs.
Tickets can be bought in groups of two or groups of four only and, on booking, a time slot for arrival will be given,
All ticket booking groups will be assigned a pitch, where director's chairs will be already in place.
Cinema-goers must keep themselves and their belongings inside the borders of the specific pitch at all times.
Tickets can only be booked online in advance of the events and it is asked these are printed out if possible to make scanning at a distance easier.
To book tickets, and for more information, visit the
lunacinema.com/lincoln-castle