'We need bypass now': Villagers step up campaign with letters to MP
Gridlocked traffic from the coast leaving Orby villagers 'prisoners in their homes' has been a problem for more than 20 years, but a recent road accident has left residents exclaiming, 'Enough is enough'.
Watch more of our videos on Shots!
and live on Freeview channel 276
Visit Shots! now
Residents watched in horror as a vehicle flipped and went crashing into a bus stop, taking down a lamp post and the village noticeboard as well as leaving the postbox bent.
Fortunately no-one was killed – but that is what villagers believe it would take under current Government legislation to score enough points to qualify for a bypass.
Lincolnshire World last reported on their plight during the pandemic in September 2020, when more than 20 villagers met outside Sunshine House care home to march along Gunby Road to raise awareness of the problem and give the motorists a taste of what it is like to be held up in their village.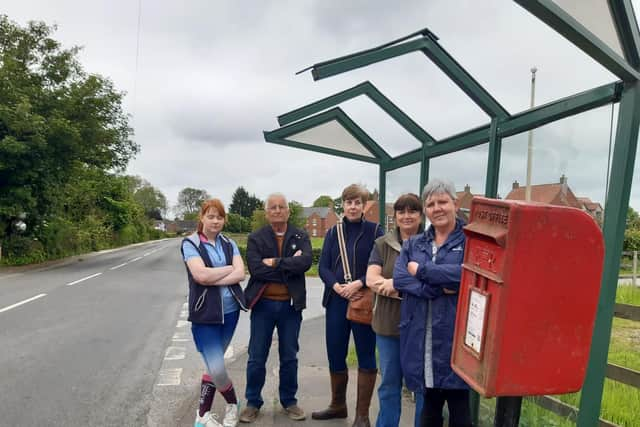 However, since the pandemic and the rise in staycations, villagers say the traffic problem has got much worse – and they are making a last-ditch attempt before the General Election to change legislation and get the bypass they say they so badly need.
Louise Chatterton of the Orby Community Support group recently engaged the help of other members to deliver leaflets to homes urging residents to write to their local MP Victoria Atkins, who is currently Finance Minister.
"Thank goodness no-one was waiting for a bus when the vehicle crashed into it," she said. "But it seems someone would have to die to get a bypass because currently we have been told by Highways we don't score high enough."
The coast route through Orby that is most affected by through-traffic is the C541, which is made up of Gunby Road and Marsh Road. Around 90 homes were leafleted to explain the latest campaign.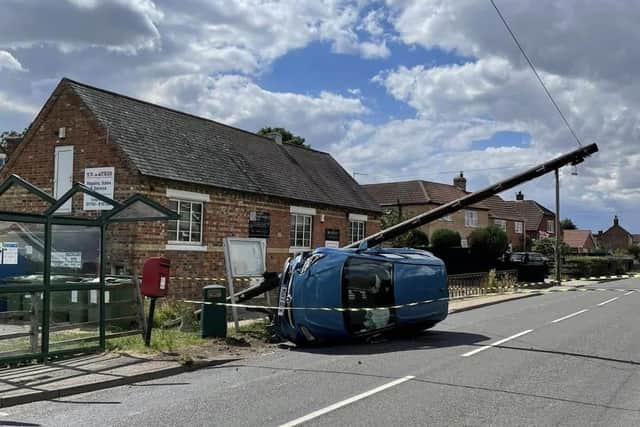 "This is a last-ditch attempt to get a bypass before the General Election," explained Louise. "We want villagers to write to Victoria Atkins MP who is Finance Secretary explaining the problems we face.
"From Thursday to Sunday and on Bank Holiday Mondays is almost impossible to get out of our gates.
"We are regularly prisoners in our homes because of the traffic becoming gridlocked from the coast.
"If we try and get out of our homes we face abuse from motorists – many of us have given up trying.
Another resident Natalie Matthews said the problem had got worse since the pandemic. "Since the rise in staycations there has been a lot more traffic," she said.
"The roadworks along Roman Bank didn't help because now we get mobile homes and they are forever clicking the wires."
Orby Parish Council chair and LCC councillor Colin Davie commented: "The County Council has undertaken feasibility work to see what options are available to take traffic away from the village of Orby.
"The Parish council is grateful to the County council for undertaking this work.
"Whilst a possible option to deliver a bypass for Orby has been identified, this could only happen if Government was to change the way it invests in Infrastructure projects, such as this, in Rural England.
"This cannot continue and our Parish Council will be writing to our MP making the case for fundamental change to happen now."