'We will be here as long as we are needed - until the last person'
Bands of volunteers supporting people isolating due to Covid-19 are showing no signs of stopping as restrictions steadily ease.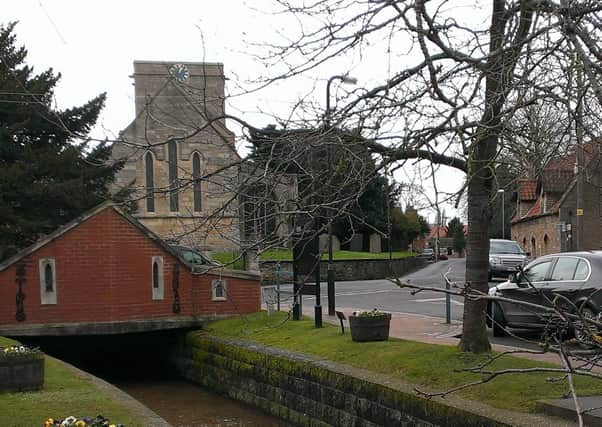 Since the elderly and vulnerable were asked to stay at home, dozens of community-spirited individuals have fetched shopping and prescriptions or offered a friendly face or sympathetic ear.
Zoe Ireland of Ruskington Covid-19 Group said there has been no let-up in demand: "We are helping around 385 individuals or households in our village, that is about 70 per cent of vulnerable residents.
"Whilst the lockdown restrictions are easing, the most vulnerable people we are supporting either still have reasons not to leave the house or are nervous about it."
Some people are only coming forward now as relatives are returning to work.
The team of up to 100 volunteers works with a number of referral agencies. Zoe said: "We will face a challenge as some volunteers go back to work, but we are covering for them with others."
Some of the work was about maintaining normality for people, fetching their daily paper, dog walking or just having a conversation to keep up social interaction.
There have been cases where people have been unable to access funds to eat and the group has stepped in to put meals on the table. There have been others struggling with other health conditions or without access to the internet. Zoe said: "We had people coming out in tears not knowing what to do."
She said there have been lows, as a couple of those they were helping have died. But they have also reassured family members living away from relatives in the village that they are being looked after.
Zoe had not realised the sense of community in the village nor the large numbers who would need help, but said proudly: "We have got to know our neighbours. Friendships have been made and we are going to keep an eye on those in need during winter. We don't have to wait for governments or authorities to tell us what to do.
"We will be here as long as we are needed, until the last person."
Those needing help can contact Ruskington Parish Council on 01526 834483.
Town and district councillor Robert Oates set up the Holdingham Helpers to support isolating households in Sleaford. He said they have seen a reduction in demand for shopping as supermarkets adapt, but prescription collections were still high and new clients were gained as friends and relatives return to work.
He added: "We are still getting calls for advice and requests for friendly phone calls, so our 42 volunteers are mostly kept busy. We have assisted nearly 100 clients across Sleaford. And we are now getting clients who have been discharged from hospital after treatment for Covid-19, many of whom may need help through what is often a long recovery process."
As co-ordinator he has been able to reduce his workload from six to five days a week after the demand of the first two months. But he too has no plans to wind down the Helpers yet. In the longer term, looking to transform it into a permanent 'Good Neighbour' scheme for Sleaford.