Well-known pub in Skegness to get £290k transformation - and new name
Well-known pub in Skegness to get £290k transformation - and new name,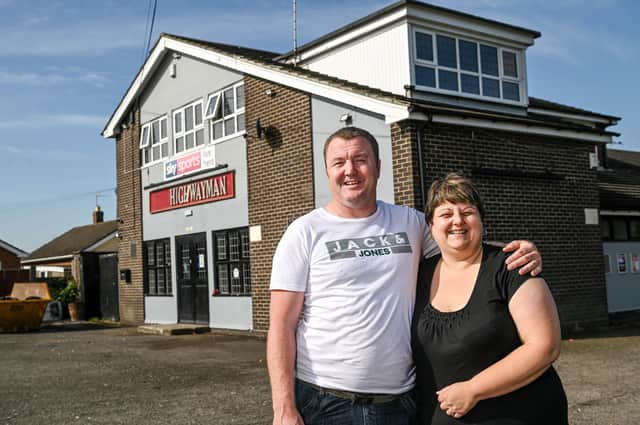 A prominent Skegness pub is set to get a £290,000 refurbishment - and a new name.
The investment at The Highwayman Inn on Queens Road is being undertaken by Heineken-owned Star Pubs & Bars and create five jobs.
Jayne Longden will take the helm as the new licensee and her partner Carl Shaw will head up the kitchen.
The refurbishment will transform The Highwayman into a great quality family-friendly local with a revamped games room, extended outdoor space and new menu.
To mark the changes, the pub will be renamed The Jack Snipe, reflecting the resort's links with Gibraltar Point and its inhabitants.
Last orders will be on September 24 with the refurbishment starting the next day. The pub is scheduled to reopen by mid November.
Jayne, who currently runs a pub in Nottingham but has a caravan in Skegness, commented: "We get to Skegness whenever we can and are customers of The Highwayman when we visit."We love Skegness and have always wanted a pub here. When The Highwayman became available, I jumped at the chance to take it on.
"It's been closed on and off over recent years and is rundown but, thanks to the regulars, is still very friendly.
"It's got loads of potential and the plans are just what's needed to revitalise it and turn it into a place that all ages can enjoy."
The overhaul will see the complete renovation of the outside of the large pub, with new cladding signage and lighting, enhancing the neighbourhood.
There will be a new external seating area at the front, where people can watch the world go by, and the garden will be revamped with new furniture and securely fenced, providing a safe place for children to play.A total internal makeover will upgrade the dated pub throughout, making it more warm, welcoming and contemporary. The smart new décor will incorporate wood flooring, booth seating and feature wallpaper and lighting.
In terms of layout, The Jack Snipe will have a spacious bar and a separate comfortable lounge and dining area with doors opening onto the garden. Sports enthusiasts will be well looked after, too, with a dedicated games zone kitted out with a new pool table, three darts throws and a state-of-the-art AV system showing Sky and TNT Sports.A kitchen refit will enable Jayne and Carl to bring in all-day food focused on traditional pub classics such as burgers, fish and chips and Sunday roasts. Dishes will be affordable but good quality with a separate menu for children. Complementing the food, the pub will serve an extensive selection of drinks at all price points, including cocktails and coffee.
Customers' four-legged friends have not been forgotten either, and will be offered free treats and bowls of water along with their own dog-friendlyarea.Jayne wants The Jack Snipe to be "a hub of the community" and to that end will run a host of activities to bring residents together, ranging from afternoon dominoes, bingo and auctions to evening karaoke, discos and live entertainment.