'What about us?' Neighbouring Scampton villages excluded from crucial meetings
Residents of Dunholme and Welton say it is unfair they were denied entry to crucial RAF Scampton engagement events.
Watch more of our videos on Shots! 
and live on Freeview channel 276
Visit Shots! now
However, attendance was limited to 100 people per session for those living in either the former service family accommodation or nearby villages of Scampton, Aisthorpe, Brattleby, Cammeringham and North Carlton.
But, Welton and Dunholme residents argue their voices should also have been heard as the villages have been the backbone of the military site's social infrastructure for more than a century.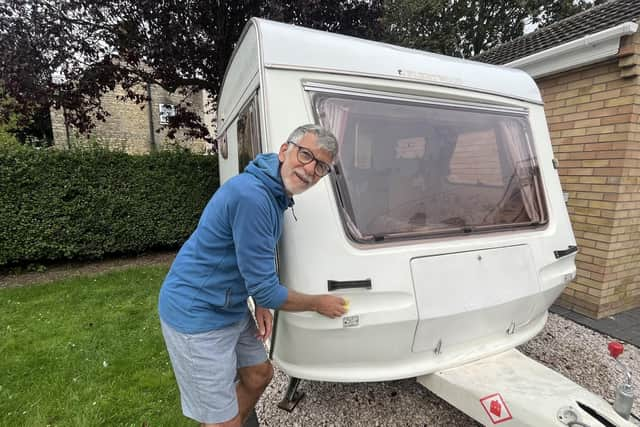 Steve Bark-Turner, manager of Sandwich Sense, Welton, said: "The government isn't listening to what the residents are saying.
"I think it's totally unfair they restricted attendance. They're stopping the people from having a genuine say and limiting it to certain individuals."
Mike Spencer said: "It is very important that Welton voices its opinion."
Another resident, who declined to be named, said: "I feel we should be able to voice our opinion, whether it's for or against the asylum centre."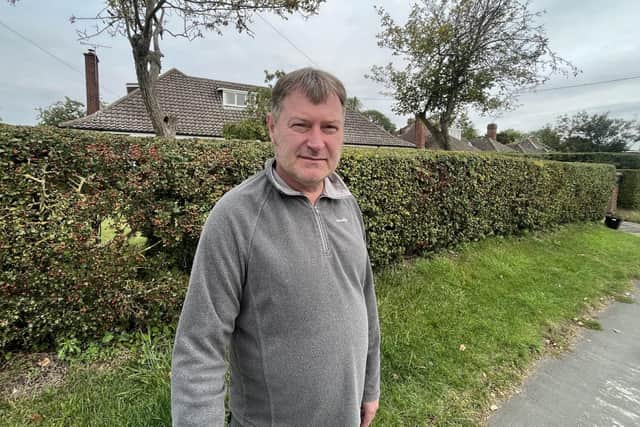 Meanwhile, Mark Hawley was resigned to the Home Office plans, saying: "It is what it is. No amount of shouting is going to change it."
Coun Paul Swift and Coun Sabastian Hague, West Lindsey Council members for Dunholme and Welton, labelled the situation as "deeply troubling."
They said: "We are profoundly disappointed and concerned by the Home Office's repeated failure to deliver on their commitment to engage meaningfully with local communities surrounding RAF Scampton.
"This breach of trust further exacerbates existing tensions and questions the government's sincerity in taking into account public opinion.
"It is deeply troubling that the residents of Dunholme and Welton – two significant villages within walking distance of RAF Scampton – have been deliberately omitted from the list of invitees for the consultation day. This exclusion raises questions about the integrity and inclusivity of the consultation process."
They said the Conservative Government's "approach to community consultation appears designed to stifle genuine public discourse" due to being held on a single day, during the peak holiday season and limited to 100 people per session, "excluding residents from Dunholme and Welton, communities that should have a crucial voice in the matter".
The Liberal Democrat duo said: "We wish to re-emphasise our staunch opposition to the proposal to establish a migrant processing centre at RAF Scampton. It's based on a wholly unsafe and unsuitable location, it lacks transparent financial framework, it was formulated without any form of public consultation, and blatantly disregards the potential socio-economic impact on local communities.
The Home Office said: "Delivering accommodation on surplus military sites provides cheaper and more orderly, suitable accommodation for those arriving in small boats whilst helping to reduce the use of hotels.
"These accommodation sites house asylum seekers in basic, safe and secure accommodation as they await a decision on their claim.
"We understand the concerns of local communities and will work closely with councils and key partners to manage the impact of using these sites, including liaising with local police to make sure appropriate arrangements are in place."