'Wheely' great scheme by Active Lincolnshire
Pre-loved bicycles have been 'recycled' and put through their paces with a new cycling scheme in Louth.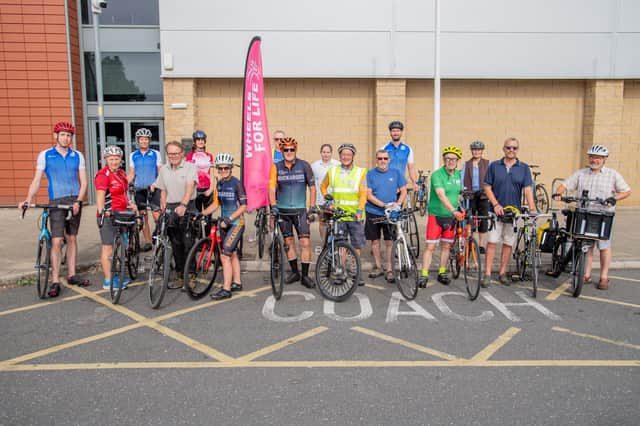 ​Active Lincolnshire has launched the new Wheels for Life scheme, which sees old and pre-loved bikes donated and then revamped back to usable condition for them to be gifted to people who do not have the opportunity to own and using a bike.
The first hub has now launched in Louth and will be the first of many across the county that will be open to take donations and be refurbishing bikes.
To celebrate the launch, the Wheels For Life team, along with Low Carbon Louth, led a five-mile bike ride around Louth on Friday September 8, which saw around a dozen cyclists join in.
Active Lincolnshire brought along a number of these pre-loved, revamped bikes for guests to try out.
Paul Chandler, Marketing & Communications Manager for Active Lincolnshire, said: "It's great to be able to launch the Wheels For Life bike donation scheme and the first hub, Low Carbon Louth, with a short and steady group ride on a such gorgeous day.
"The event brought together partners who are supporting the scheme, both from the local area and from further afield; including riders from local cycling clubs, volunteers, referral partners, sponsors of the scheme and other supporters.
"It was fantastic to not only go for a ride and chat together, but to stop at the hub itself to see the workshop and some of the bikes already being refurbished with the tools that the Wheels For Life scheme has funded.
"It's incredibly promising to already see the support from the local community and to know that the bikes that are kindly donated will be lovingly refurbished before being given to local people for whom having a bike will enable them to open up new opportunities and help improve their daily lives."