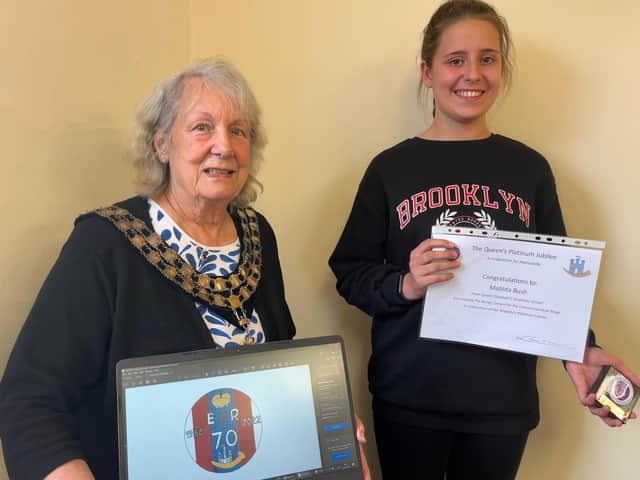 Horncastle Town Council launched a competition for youngsters, asking them to design a new crest to appear on commemorative mugs that the council will be distributing among school children in Horncastle and the surrounding areas.
The council received 24 entries from Horncastle's Queen Elizabeth Grammar School and St Lawrence School.
The voting was done by a panel of the Jubilee Committee, and the winning design was that of 14-year-old Matilda Bush, a pupil at QEGS.
Matilda was presented with a certificate and trophy at the town council's meeting on Tuesday, and out-going chairman Coun Fiona Martin said that Matilda's design incorporated royal purple and was a 'fantastic' design.