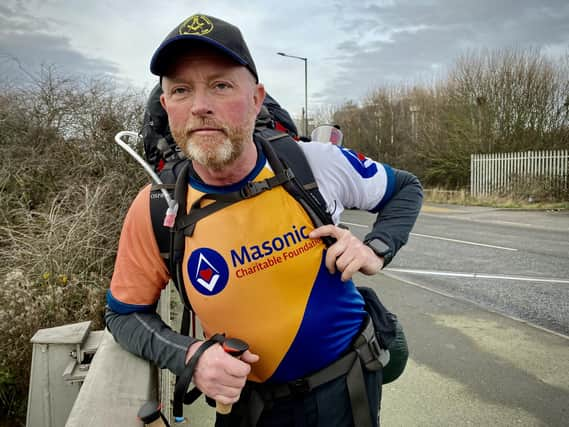 Freemason Chris Jones, from Woodhall Spa, has set off on an epic round Britain walk of at least 7,000 miles to raise up to £100,000 for the Freemasons' charity the Masonic Charitable Foundation (MCF).
He estimates will take up to 18 months to complete the challenge and wear out lots of pairs of boots during the walk – but he's convinced it will be worth it by helping to support people going through mental health crises like the one he suffered.
He said: "I'm very open about my struggle with my mental health and this is the main focus of this challenge.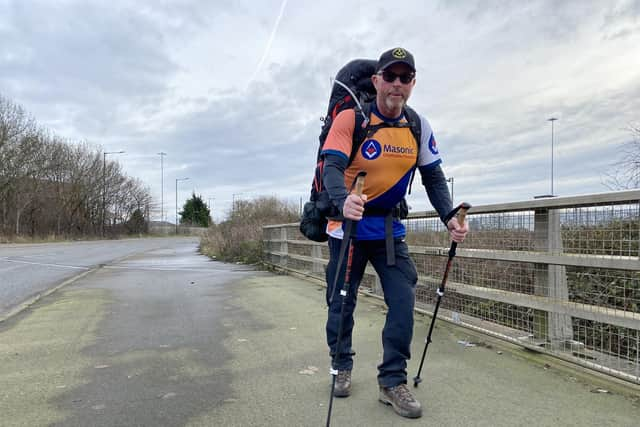 "I have suffered with poor mental health for about 10 years and the very lowest points have cost days and sometimes weeks of my life contemplating suicide and an escape from the misery.
"I've no idea why or exactly when it started, but back in 2020 I was at my very lowest and my wife Michelle eventually convinced me to seek help.
"I contacted the NHS and started a counselling programme, but it was hopeless as the Mental Health team was overworked and counselling sessions were often cancelled or moved at the last minute."
But Chris has credited the Masonic Charitable Foundation's Mental Health Support programme for saving his life during his darkest days: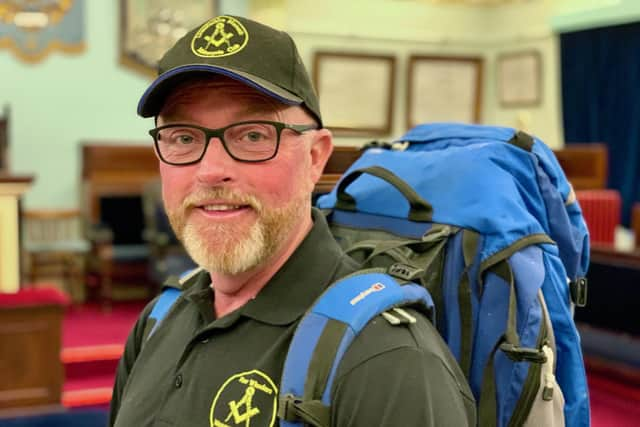 "I called the number, and 35 minutes later I received a call back from a mental health specialist and we talked for over an hour.
"She set me up on a counselling programme and I don't have any doubt that her persistence, understanding and thoroughness saved my life.
"The programme lasted for about six weeks and to this day I still use some of the techniques I learnt to try and help when I feel my mood changing and I sense the 'big black dog' appearing…
"I had no idea that the MCF even offered a support programme. How many other Freemasons are even aware that there is such a fantastic support programme open to them if they need it? I'm guessing very few."
Almost 100 people turned out to wish Chris well at the start of his challenge on New Year's Day, which even saw a personal video message from MCF chief executive Les Hutchinson played to him, who has promised to meet Chris in person before the walk is over
Chris has already received dozens of offers of accommodation from around the country. He said: "They came from just one social media post. The support has been amazing."
The walk has also launched Chris into the online works, with creation of a blog that he hopes he'll be able to keep fresh. "I don't want it to be 'walked 20 miles; feet hurt'," he said.
"I hope to meet lots of Freemasons and talk to them about their own experiences of mental health, and to be able to visit Masonic centres around the country.
"This is a journey of exploration; of the country, its Freemasonry, and my own mental health," he added.