Woodhall Spa Freemason reflects on journey so far
​Three-hundred miles and five weeks into his epic challenge, a Woodhall Spa Freemason has described the first leg of his trip.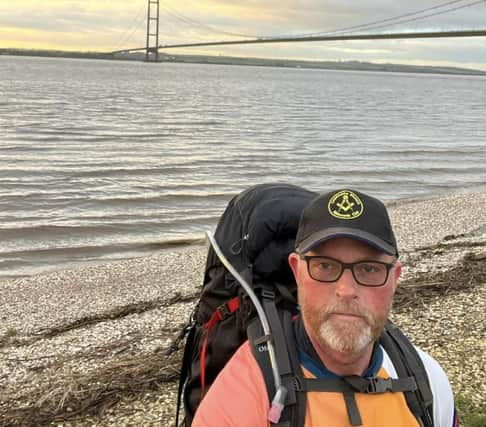 Chris Jones set off on New Year's Day on an epic round Britain walk of 7,000 miles to raise up to £100,000 for the Freemasons' charity the Masonic Charitable Foundation (MCF) , which he credits with saving his life during his struggles with mental health.
"I had no idea that the MCF even offered a support programme," he said of his reasons for choosing MCF for his charity challenge, "How many other Freemasons are even aware that there is such a fantastic support programme open to them if they need it? I'm guessing very few."
Speaking from Durham today (Wednesday) during a rare day off, Chris said that apart from a few blisters and some fatigue during his first few weeks, the challenge had been going incredibly well: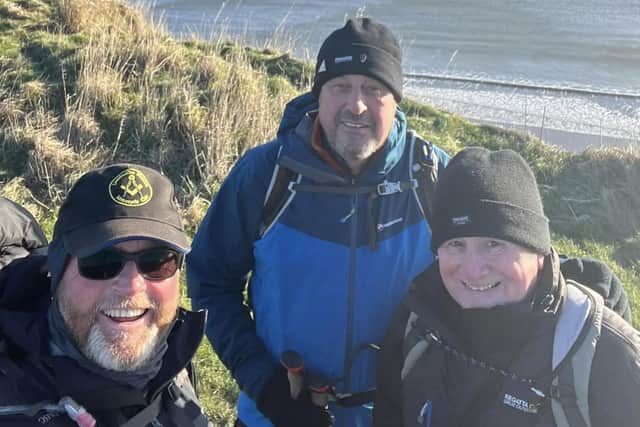 "I've been really looked after by Masonic Lodges all over who've let me stay with them or put me up in hotels - I've only spent a few nights in my tent."
Chris has also been incredibly fortunate with the weather, with just a few rainy mornings here and there:
"I had a couple of nights in my tent where the temperature was -4ºc and -2°c, which isn't too bad, and when I was in Skegness I heard they'd had snow up north but by the time I got there, it had mostly gone.
"Considering it's January, the weather has been really good – I can cope with it being cold, as long as I keep moving, I don't get too cold and we've barely had any rain, it's been great."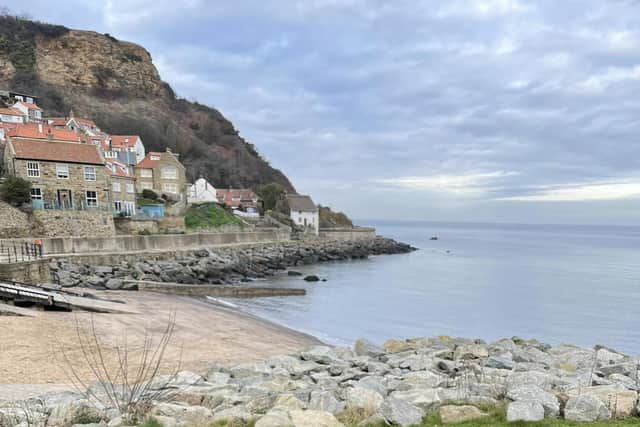 The good weather has also given Chris the opportunity to admire some spectacular views along the coast of northern England, particularly Yorkshire, which he said had been a highlight of the trip as he said he had been able to spend plenty of time during his walks taking in the scenery.
He estimated that he will reach the Scotland border by the middle of next week, after taking the weekend off to spend some time with his wife, Michelle, who he hasn't seen since he first set off on his journey.
He has also thanked the many Masonic Lodges around the country for their help and hospitality during his epic walk, and their generosity has pushed Chris's fundraising total for MCF up to £6,000.