Woodhall Spa sorting office relocating to Horncastle
Woodhall Spa residents face a "use it or lose it" situation with their local Post Office after Royal Mail's announced plans to relocate its sorting office to Horncastle.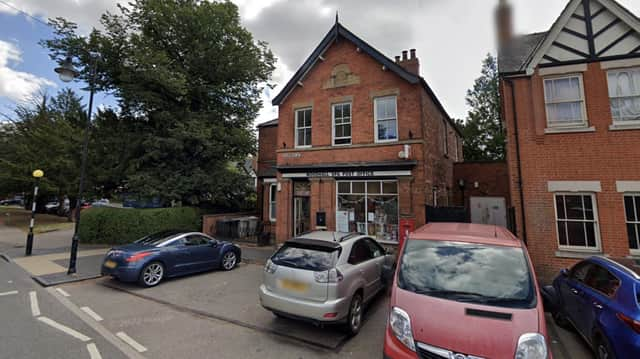 The move has sparked concerns about the future of the local Post Office, which shares premises with the sorting office.
Royal Mail says the changes, which are due to take place from January 2024, will improve service efficiency.
A notice in the Woodhall Spa Post Office window outlines the changes and their potential impact on the community.
It warns: "This action by Royal Mail results in a substantial loss of income for Woodhall Spa Post Office, putting the future of the business at risk."
The notice urges the community to support the Post Office by maximising its use.
East Lindsey District Woodhall Spa Ward Councillor Craig Leyland said: "Don't travel elsewhere to use the service, and don't do stuff online – use your local post office, which keeps people employed locally and keeps the post office open."
He added: "The Post Office and the Royal Mail are now commercial operations.
"The efficiency of Royal Mail with their single Woodhall Spa sorting office moving their delivery is a commercial decision.
"That impacts on the viability of the Post Office because of the shared premises and it's a great concern locally."
Despite some challenges, Councillor Leyland noted the village's vibrancy, with a bustling High Street and numerous tourist attractions.
However, he emphasised that the potential loss of the Post Office would deal a severe blow to both residents and local businesses.
Responding to these concerns, a Royal Mail spokesperson said: "We understand the concern such a relocation of service may cause for residents in the area.
"This relocation will allow us to reduce costs, provide modern and suitable facilities for our postmen and women, and assist in our drive to improve the quality of service for our customers."