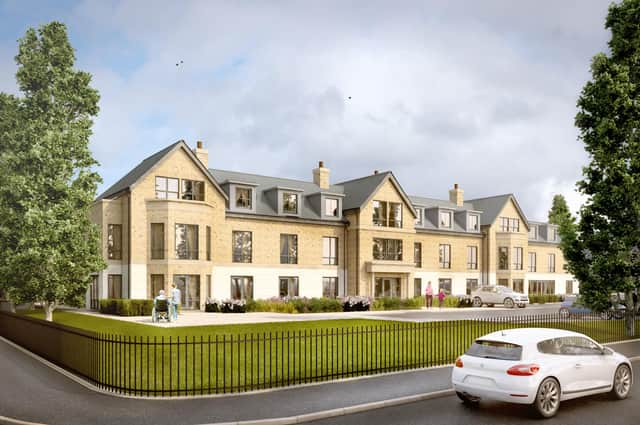 The development from Yorkare Homes will feature a residents bar, a visitors bar, a cinema, a hair dressing suite, a library lounge.
Sited on a 1.25 acre plot in London Road, it farms part of the 1,450-home Handley Chase development.
It is expected to open in Spring 2023.
In a statement to North Kesteven District Council at the time plans were submitted, the business said: "As the population ages, the need for high standard care accommodation grows.
"The company aims to meet some of these needs locally and develop facilities in strategic locations."