WOW: free women's wellbeing event
A full day promoting women's wellbeing is coming to Market Rasen this month – and best of all it is free.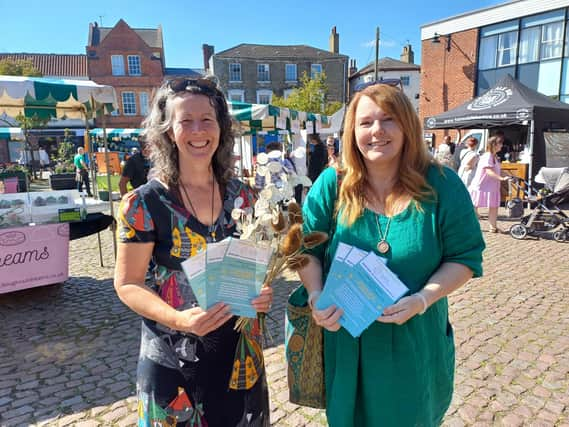 Supported by West Lindsey District Council, the WOW Worthy Women event will be held in the Festival Hall on Sunday, September 24 from 10am to 4pm.
Organisers, Sarah Rock and Rachel Taylor, from WOW Worthy Women CIC, say the event will be an opportunity for women of all ages and backgrounds to 'discover a day dedicated to self-care, inspiration, and connection'.
Rachel said: "Women tend not to take time for themselves, so this is the opportunity to do that.
"On September 24, women can step into a safe environment that welcomes all women to explore new activities, find local wellbeing support, and discover methods to release stress and anxiety.
"The Women's Wellbeing Day promises an array of tailored experiences, from taster yoga sessions to relaxation treatments, creative crafts, and a nurturing community that fosters personal growth.
"Whether they are seeking relaxation, inspiration, or simply a chance to connect with others, the Women's Wellbeing Day guarantees they will leave feeling refreshed, informed, and reconnected."
Event highlights include engaging yoga, movement and mindfulness sessions; enlightening natural health and menopause presentation/demonstration; insightful nutrition and health workshops; creative craft activities and sewing repairs; singing, complementary therapies and much more.
There will also be the opportunity to purchase lunch and refreshments.
Sarah added: "No prior experience is needed, as sessions cater to beginners and the more experienced alike.
"Come as you are, and let us celebrate the incredible woman you are.