Wragby Scout Group: All for St George and the NHS ......
Instead of their usual parade to mark St George's Day, Wragby Scout Group donned their uniforms and took part in the 'Clap for the NHS' last Thursday (April 23).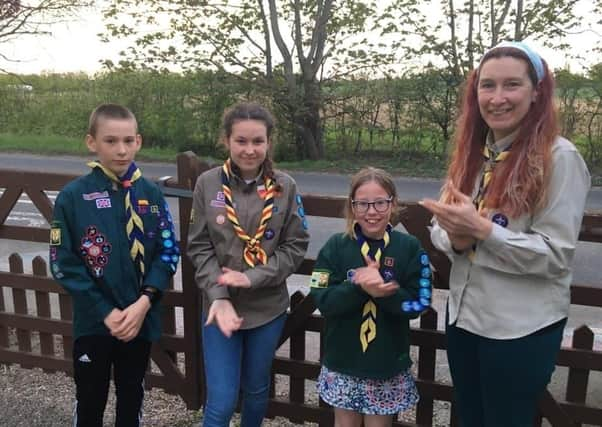 Scout leader Connie Roberts said: "Traditionally, scouts of all ages go to Lincoln Cathedral for a parade, service and to renew our promise.
"This year, we renewed our promise on virtual platforms."
The group is also running virtual meetings every week, using Zoom, and continuing their badge work.
Connie added: "We took part in, and raised money for the Hike to the moon (part of BBC's Big Night In), and on Thursday April 30, we will be camping at home as part of the world record attempt!"