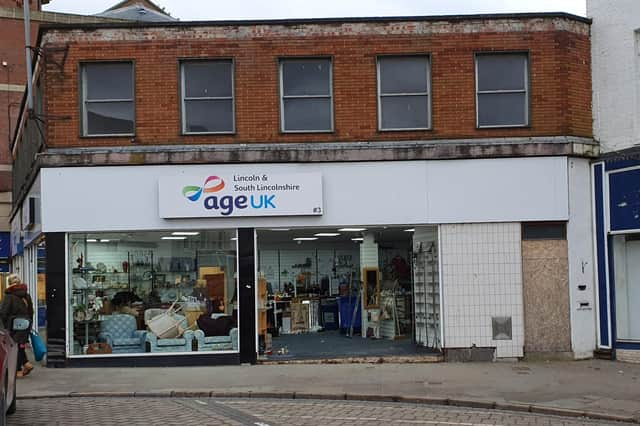 The incident at the Age UK store in Strait Bargate was reported to Lincolnshire Police about 11.05am.
A spokesman for the force said it involved a red Mercedes car and that a person was taken to hospital as a result.
They had no information in terms of injuries, but said that officers remained on scene while investigations continued.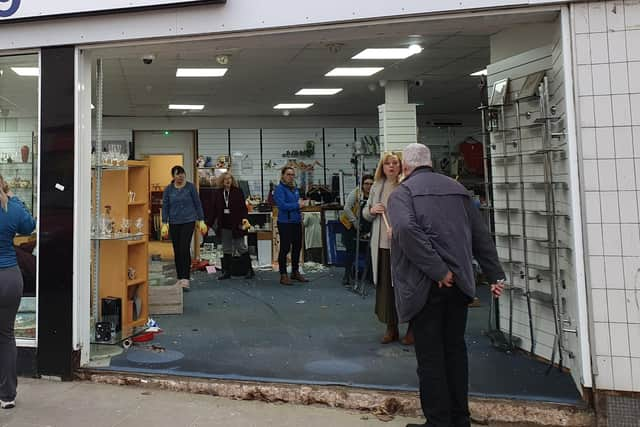 Police are appealing for anyone with information about the incident to contact them on 101, quoting incident number 154 of today's date.