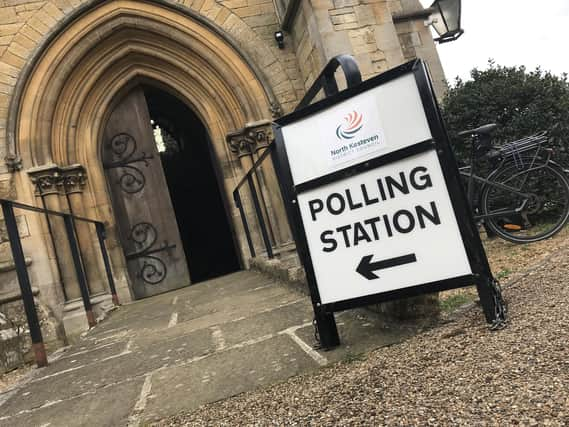 Between Thursday March 16 and 4pm on Tuesday, April 4, anyone who is eligible to, can submit the necessary paperwork to stand as a candidate in the May 4 local elections.
All 43 of the district council seats, across 24 wards, are open for contest and so too are all seats on all parish and town councils within North Kesteven. Only where there are more candidates nominated than there are number of available seats will an election be held on May 4.
It is a new requirement at these elections for all voters attending at polling stations to take with them one form of photo ID, such as a driving licence, passport or bus pass – with a new Voter Authority Certificate available, free of charge, for those who do not have any of the prescribed types of ID.
Council election officials say it is important to check now if you have one of the accepted types of ID and, if not, to apply now for a Voter Authority Certificate.
To stand for the district council elections, a candidate must:
- Be a British, qualifying Commonwealth or other European Union Citizen
- Meet at least one of these four requirements:
- Be a registered elector; or live; or work; or own or tenant land or premises, within the district for at least 12 months.
- Not be disqualified to stand for election. Further guidance is available from the Electoral Commission.
- And secure the support of a proposer and seconder who must live within the district ward for which a candidate is standing.
Similar requirements apply at parish council level but are limited to the area of the parish or town (or living within 3 miles/4.km of the boundary).
There is an online briefing at 6.30pm on March 14 which will give further information to prospective district council candidates. And also an in-person briefing in the Civic Suite of NKDC offices in Sleaford at 6.30pm today (Thursday, March 9).
The council explains that it is important for all councils to have strong and involved, broad-based local representation to sustain and shape future services and initiatives in support of flourishing communities.
For the first time, new government rules mean photo ID will be needed by anyone wanting to cast their vote in person at a polling station. People do not need photo ID to vote by post.
Anyone registered to vote, who does not have one of the accepted forms of ID can apply for a free voter ID at www.gov.uk/apply-for-photo-id-voter-authority-certificate before April 25, or by completing a paper form.
Whichever way you want to vote, you cannot vote without first being registered as an elector. Registration only takes five minutes online at www.gov.uk/register-to-vote
- Deadline to register to vote – midnight on Monday, April 17
- Deadline to apply for a new postal vote or amend an existing postal or proxy vote is 5pm on Tuesday, April 18
- Deadline for new proxy voting arrangement is 5pm on Tuesday, April 25
- Deadline to apply for a Voter Authority Certificate is 5pm on Tuesday, April 25
- Polling stations are open 7am to 10pm on Thursday, May 4.