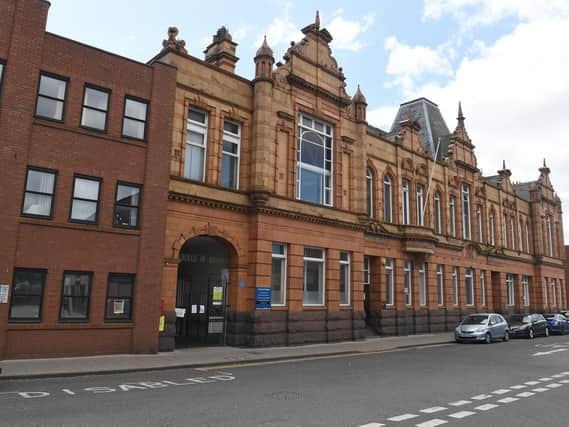 Members of Boston Council's Cabinet, meeting virtually through online technology for the first time last Wednesday, had been due to discuss a report recommending the proposed merger, saving both councils £15m over the next ten years, was backed.
But in a surprise move before the meeting even got underway properly, council leader Coun Paul Skinner explained the report wouldn't even be discussed.
Coun Skinner said there would not be enough time to discuss the report properly, and it should be adjourned for a future date which has yet to be decided.
Before any agenda items were even discussed, Coun Skinner introduced the meeting as the first virtual cabinet meeting of Boston Council, before saying that the agenda wasn't suitable for a virtual meeting.
It has now been rescheduled for tomorrow (Wednesday) evening, and will be the only item on the agenda.
Members of the public can log in to watch the proceedings by registering at https://attendee.gotowebinar.com/register/7528289452248967952The report suggests that the first part of the merger proposals would come in effective of July 1, and includes ELDC chief executive Rob Barlow taking over as chief executive of both councils with Boston chief executive Phil Drury leaving his role.
Michelle Sacks, the current deputy chief executive of Boston Borough Council, would become joint monitoring officer of both councils, and Paul Julian, current finance director of Boston, becomes Joint S151 Officer of East Lindsey District Council and Boston Borough Council.
The report states that Boston would meet 33% and ELDC 67% of salary costs and costs of officers departing, which would include current Boston Council chief executive Phil Drury leaving his post, under the arrangement.
The report, which is attributed to the council's joint strategic officers, states that the new chief executive, supported by the S151 officer and the monitoring officer, would be authorised to carry out an immediate management restructure of all management positions.
"Further re-structuring would be carried out over a longer period, in consultation with and subject to the approval of each authority within a new performance framework and on a service by service basis that would be agreed with members," the report states.
That review would likely to be over two years.
The savings target for the first 12 months would be to reduce the combined budget of the two Councils by £1.2m, with a provisional target of delivering a further saving across the partnership from all budgets set at £600,000 over the next 12 months.
A joint scrutiny committee would be set up to review the mergers and alliance in January 2021 and 2022.
The report states that savings achieved from the first phase of restructuring should be secured as far as is possible by savings from long term vacancies, churn and the reduction of the management overhead.
But it says that as a matter of principle, the focus of restructuring