Back for second turn as Mayor of Sleaford
A Sleaford Town Councillor, who stepped down but re-joined at this month's local elections, has been selected as mayor for a second time.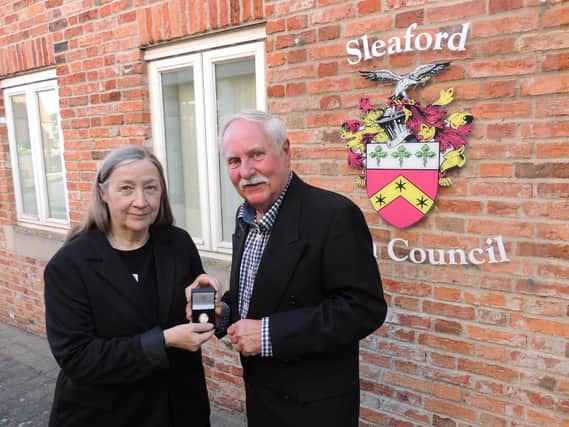 Coun Anthony Brand, who was Mayor of Sleaford in 2020-21, had backed away from the town council a year ago to concentrate on his North Kesteven District Councillor duties.
At Wednesday's annual meeting of the town council, Coun Mark Smith proposed Coun Brand as a 'genuine independent' to set the right tone at the beginning of a new four-year term. He added that his mayoral year had almost entirely been affected by covid lockdowns, with meetings via Zoom and civic duties curtailed.
Another experienced councillor, David Suiter, was elected deputy mayor.
Following the meeting, Coun Brand explained his decision to step down last year had partly been driven by a lack of progress on major projects.
"There is a long list of other projects I could add - a backlog as our clerk stated at the annual meeting," he said.
He said he stood again at the request of constituents: "I hope to work positively with the new council and our clerk to resolve the issues."
During his year as mayor he had to find different ways of working around covid restrictions, such as the selling 100 oak saplings to plant at William Alvey School and others at the cemetery.
He wanted to embark on new and interesting projects in more open times and will soon announce his mayoral year charities.