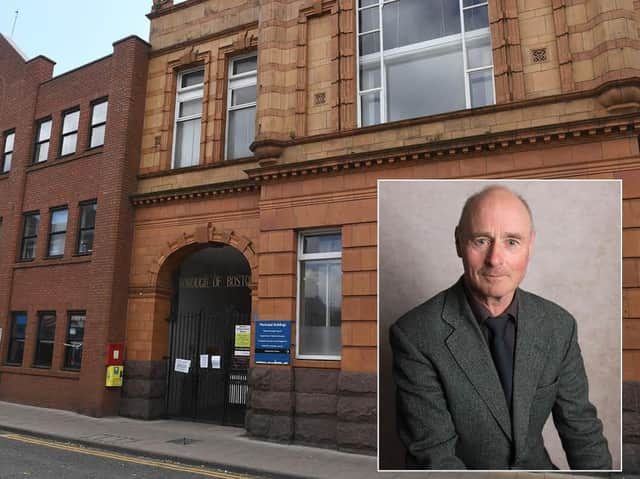 Band D properties in Boston will go from £192.96 to £197.91, a 2.57% rise.
This amounts to a 9p per week precept increase for band D properties and a 6p per week rise for Band A properties.
The council's budget was controversially voted, with 15 members for and 10 against.
Cllr Jonathan Noble, portfolio holder for the budget said in the meeting: "In the difficulties this country's faced in the last year, I'm pleased to say the council's finances remain in a relatively healthy position."
A proposal was made for a 0% increase in council tax in the authority's Full Council meeting on Monday evening, but this was rejected – nine votes to 16.
In the meeting, Cllr Anne Dorian asked the council if there was a way the council could honour the work of Boston-born Professor Jonathan Van-Tam (JVT), Deputy Chief Medical Officer. Cllr Skinner said he would be willing to take part in anything to honour JVT.
On Monday, South Kesteven agreed on a £5 council tax increase for a Band D property, amounting to 3.06% extra a year, and similarly in West Lindsey on Tuesday.
Last week, North Lincolnshire Council approved a 3.48% council tax increase for 2021/22, which works out as a 45p weekly increase for a Band D property in the authority.
It's neighbour, North East Lincolnshire Council has approved a 4.98% council tax increase for 2021/22 – with 3% going towards adult social care. This will see a £1.52 per week increase for a Band D property – £79.04 annually.
By Wednesday evening, all Lincolnshire councils will have agreed on their budgets and council tax increases for 2021/22.
Nationally, Rishi Sunak, Chancellor of the Exchequer, will announce details of his spring budget on Wednesday, where he is predicted to extend the furlough scheme until at least May.