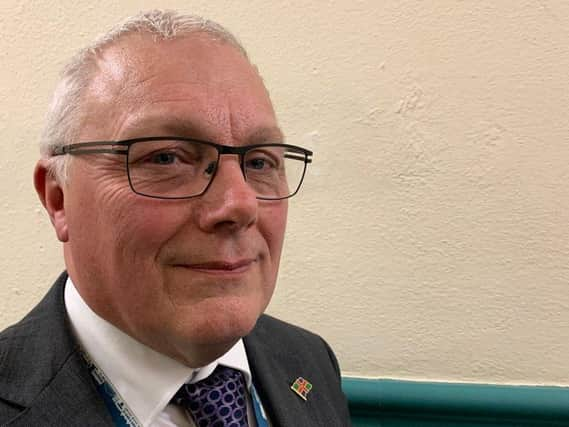 The proposal would save more than £15m between both councils over the next ten years, with Boston's saving equating to about 33%.
In a report to Boston Council's cabinet meeting this evening, members will be asked to back a plan that would see ELDC chief executive Rob Barlow taking over as chief executive of both councils.
That would come into effect from the beginning of July if councillors on both bodies agree to it.
Michelle Sacks, the current deputy chief executive of Boston Borough Council, would become joint monitoring officer of both councils, and Paul Julian, current finance director of Boston, becomes Joint S151 Officer of East Lindsey District Council and Boston Borough Council.
Boston would meet 33% and ELDC 67% of salary costs and costs of officers departing, which would include current Boston Council chief executive Phil Drury leaving his post, under the arrangement.
The report to cabinet, which is attributed to the council's joint strategic officers, states that the new chief executive, supported by the S151 officer and the monitoring officer, would be authorised to carry out an immediate management restructure of all management positions.
"Further re-structuring would be carried out over a longer period, in consultation with and subject to the approval of each authority within a new performance framework and on a service by service basis that would be agreed with members," the report states.
That review would likely to be over two years.
The savings target for the first 12 months would be to reduce the combined budget of the two Councils by £1.2m, with a provisional target of delivering a further saving across the partnership from all budgets set at £600,000 over the next 12 months.
A joint scrutiny committee would be set up to review the mergers and alliance in January 2021 and 2022.
The report states that savings achieved from the first phase of restructuring should be secured as far as is possible by savings from long term vacancies, churn and the reduction of the management overhead.
But it says that as a matter of principle, the focus of restructuring will be to protect frontline, customer facing staff.
When the move was announced earlier this month, Boston Council leader Coun Paul Skinner said: This is as much about conserving jobs as anything else.
"It's a strategic approach and will give both parties stability. It will also give more opportunity to people in both areas."
He and his ELDC counterpart, Coun Craig Leyland, said that if job losses were to take place, they would be through natural turnover.
The duo also reassured residents that they would continue to be represented and that the councils would remain "distinct entities", refuting any suggestion of the councils merging completely.