CallConnect bus users can now ride for £2 under fare cap scheme
All CallConnect bus users can now ride for £2 under a new countywide fare cap scheme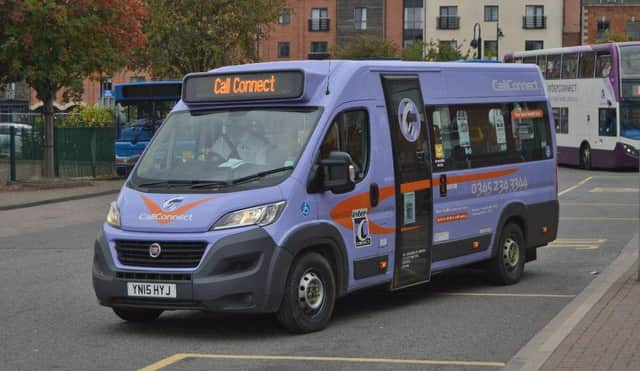 The bus service you can call up, Lincolnshire's County Council's Callconnect is running as part of the £2 capped fare scheme for all single rides.
Now available, the £2 fare cap scheme has been brought in by LCC for everyone using the on-demand bus service – and it does not matter how far the single ride is, each user will only pay £2 to get to where they want to
Counr Richard Davies, Executive member for Highways said: "We're delighted to be able to bring the £2 capped fare scheme to Lincolnshire on Callconnect.
"Whilst we were unable to access the Government's own £2 fare scheme for Callconnect, we have taken the idea and applied it to our on-demand service that's been especially designed for rural living – perfect for getting
"Callconnect is a great way for people to stay connected and to get about around our county. By limiting the fare in this way so that it matches the Government scheme employed elsewhere, we can ensure that it remains as
useable for as many people as possible."
For more information on Callconnect go to: www.lincsbus.info or call the team on 0345 234 3344 (Lincolnshire), 0345 263 8153 (Bourne, Stamford & Welland).