Visitors to the manor park would be directed through the historic Lion Gate near Grantham, rather than through Belton village.
The National Trust says this would improve traffic flow, with visitors having a mile-long scenic approach to the house through parkland.
The plans also include an all-weather car park, to replace the current one which gets water-logged, and two greeting kiosks.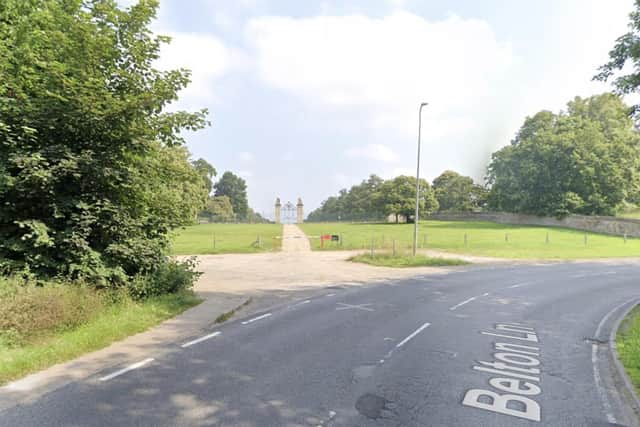 However, local residents are concerned about the amount of traffic now being directed through the town to the new entrance.
The Lion Gates also require visitors to navigate a "bad bend" on Belton Lane.
Ward Councillor Linda Wootten (Conservative – Grantham East) has called in the application so that it will be determined by South Kesteven's planning committee rather than council officers.
"I've had a lot of people quite worried about the reversal of the flow of traffic from Belton to the Lion Gate," she said.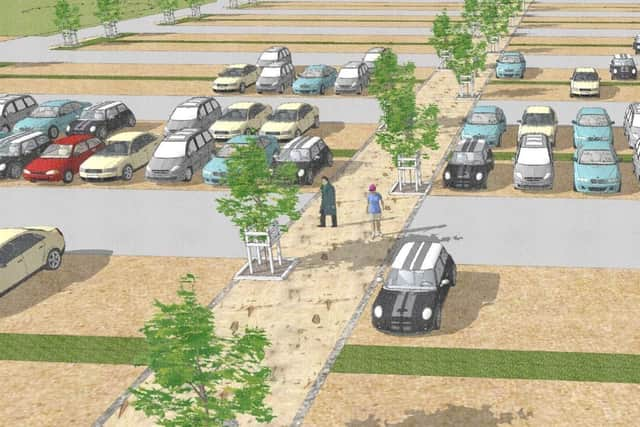 "Local residents are not happy at all. It's important to call it in so the community can have their say. I also have personal concerns about the increased traffic flow within the area.
"I can understand why the National Trust submitted the application. They need better car parking, as a lot is grass which can get churned up.
"However, the statistics in the travel plan show there were quite a few accidents in the locality in the last few years, and the new entrance is on a bad bend."
A booking system would be introduced to control visitor numbers.
The application by the National Trust says: "Improved vehicle access is designed to make accessing and leaving the site more efficient, for the benefit of both visitors and local residents.
"At present, the car park's poor construction and layout causes issues with water logging and pooling of surface water in winter months, which has a detrimental impact on visitor numbers and experience.
"A year-round quality car park will enable visitor numbers to be sustained throughout the year, ensuring much needed year-round income for the upkeep of the historic parkland, listed house and ancillary structures."
A date for the planning committee application has not yet been set, and may be after the Purdah period for council elections in May.