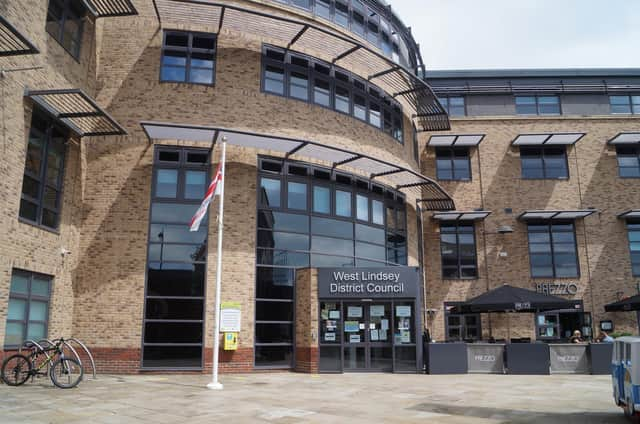 Environment, climate change, culture and investment for growth feature highly in the Council's strategies, as well as those that include invest to save projects and
supporting communities at risk.
The news was revealed at the full council meeting, held yesterday, Monday March 6, where the Capital Investment Programme was presented to councillors as part of the budget report.
It outlines the ambitious plans to deliver the Corporate Plan objectives over the next four years.
 £5,850,000 for Investment for Growth
 £554,000 for Environmental and Climate Change
 £500,000 for Invest to Save projects
 £219,000 for Communities at Risk
The budget was approved on the same day the Council announced it had appointed development partner, Scampton Holdings Limited, to deliver a prosperous and
sustainable future for RAF Scampton.
The landmark deal will secure more than £300 million of investment into the regeneration of the 800-acre historic site, which will preserve, protect and enhance the site by providing aviation heritage, business, aerospace, space and aviation technology and education opportunities.
Coun Owen Bierley, Leader of West Lindsey District Council, said: "Our spending priorities for the next few years remain focused on those who need our support most, reflecting our aspirations for our district. We have listened to residents through our budget consultation and have tried to strike a balance between the increase in Council Tax and continuing to provide value for money services.
"Our budget supports our priorities in our Corporate Plan for Our People, Our Place and Our Council, reflecting the need to ensure the council is run efficiently.
"As part of our plan to reduce health inequalities and promote wellbeing across the district, we want to increase opportunities for participating in sport, cultural and
leisure activities. To do this we will develop a cultural events programme that will not only boost visitor economy but create more opportunities to bring our communities together."
Coun Bierley added: "We also want to create strong and self-reliant communities and promote positive life choices for disadvantaged people, which means investment into improving poor housing stock and enabling the continuation of community broadband programme."
The budget for 2023/24 was presented at the full council meeting , when councillors approved a balanced budget of £16.739 million. They
also approved a Council Tax rise of £6.80 - or 13p a week for a Band D Property, for the 2023/24 financial year. The West Lindsey District Council Tax will be £234.54 for a Band D property.
Whilst the budget for the next financial year is robust and balanced allowing it to continue delivering quality services, further develop communities and enhance the
environment in which people live, there continues to be some uncertainty regarding levels of funding in the future.
The Fairer Funding and Business Rate Retention Scheme reviews are still yet to take place as part of an overall review of local government funding. In preparation for further reductions in local authority funding, all councils nationally are making preparation to be non- grant dependent by central government.
West Lindsey District Council's Capital Investment Programme, totals £31m over the medium term, £21m of which is set to be delivered in 2023/24.This programme is enabled by £21m of grant funding and contributions, with the balance coming from the council's own resources and borrowing.
Emma Foy, Corporate Services Director and 151 Officer, at West Lindsey District Council, said expert planning and financial management along with consultation with local people had set the strong foundation for the budget.
She said: "Our mission is to ensure our focus remains on delivering the priorities of local people to ensure West Lindsey continues to be a resilient and diverse rural district that embraces sustainable growth whilst retaining the quality, heritage and character for the benefit of all, and this budget reflects this.
"This robust budget allows us to invest in a wide range of areas, including enhancing and protecting the local environment, helping to develop and sustain local
businesses, provide facilities for local residents – all of which ensures we as a council continue to offer value for money services."
The budget was guided by the Executive Business Plan and the Medium-Term Financial Plan.
The Governance and Audit Committee scrutinised the Treasury Management Strategy and the Corporate Policy and Resources Committee recommended the budget before being approved by Council.
To read the full report or to watch the meeting visit the council's website: