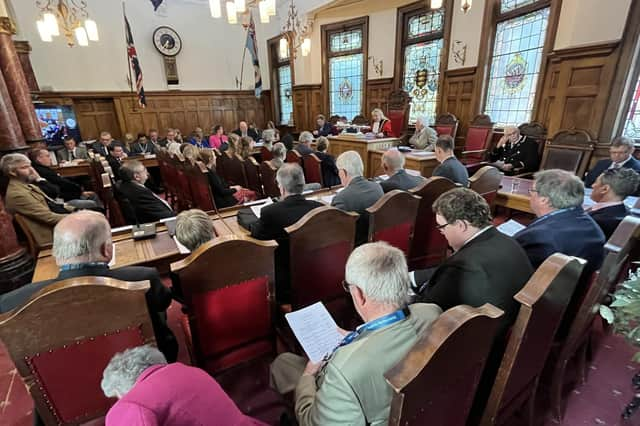 Blue Revolution Councillor Mike Gilbert lost the vote at the Boston Borough Council's annual meeting on May 22 after posts that he made during the Qatar World Cup in 2022 were brought up.
He denied he was racist, but said he was raising questions about Islam's attitude to women's rights and gay rights.
Newly elected Boston Independent councillor Dale Broughton criticised the remarks, saying: "The comments expressed on social media do little to bring about social integration in our town, which I believe is so badly needed to progress."
However, Coun Richard Austin said: "I have looked at the comments on social media, and I saw them as a historical note. They were not personal."
When confronted, Coun Mike Gilbert admitted making the posts during the Qatar World Cup "at a time when there was a lot of speculation in the media that the choice of venue wasn't appropriate for a number of different reasons."
He added: "My intention was not to target any individual personally but to highlight that Islam, as a culture and ideology, intersects with certain issues in the West," he explained, citing women's rights and gay rights as examples.
"I hold no prejudice against anyone on any inappropriate basis, but I do have specific views on politics, ideology, and religion that I am not willing to suppress in my political position," Coun Gilbert added.
"On Facebook, I have stated that I will respect the office of mayor and refrain from making any comments on controversial matters. Therefore, I am surprised by what is being said, to be honest with you. However, politics can be a dirty game, and I have been involved for a very, very long time."
According to the council's tradition, mayors are selected based on their length of service, and as a result, Conservative councillor David Brown was voted into the role since he was the next most senior eligible candidate.