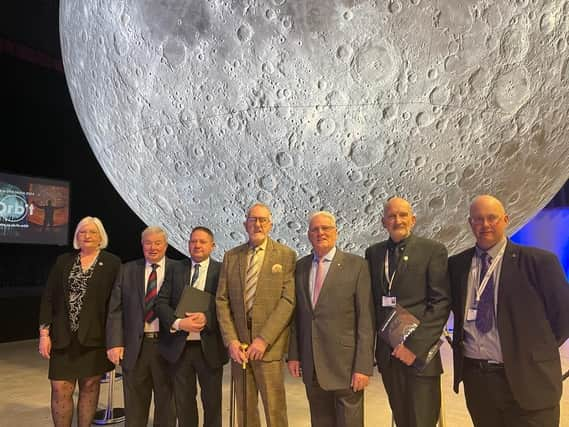 A number of councillors went along to see in Orbit Museum of the Moon, the second of a series of artworks by artist Luke Jerram. ahead of last Wednesday's meeting.
This may be one of the last time you'll see them pictured together ahead of the elections on May 4.
The last election saw a new party, Skegness Urban District Society (SUDS), take control of the town council. Coun Danny Brookes, leader of SUDS, said they already had 19 candidates for the 21 seats following a number of campaign meetings. He said: "Last time we had 16 and 14 got in. We hope to have 21 candidates by the election."
Councillors pictured are (from left) Julie Sadler (Tory), Deputy Mayor Pete Barry (SUDS),Mark Dannatt (SUDS), George Saxon (SUDS), Tony Tye (SUDS), Trevor Burnham (SUDS), and Richard Cunnington (SUDS).