Four new councillors welcomed to Market Rasen Town Council
​​Market Rasen Town Council has co-opted four councillors to fill seats following a shortfall after the May elections.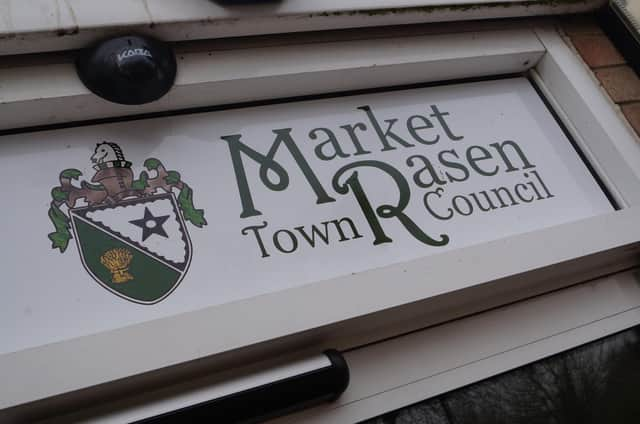 A total of five vacant seats were up for co-option and five applications were made, with four of the prospective councillors attending the June meeting.
Councillors voted to co-opt all four, with abstentions on the fifth application to allow the applicant to attend the July meeting, which takes place tonight (Wednesday) in the Festival Hall committee room, starting at 7pm.
While all four have different backgrounds, they all have one thing in common - a desire to work for the good of the town and its community.
Newly-co-opted councillor David Bowns, who has a background in security, said: "I hear comments like 'nobody ever listens; nobody takes any interest; nobody ever does anything'. Well I want to get involved; I do listen and I do care.
"Too often the anti-social and sometimes illegal behaviour of a small minority makes life almost intolerable for some people – I would like to do something about that."
The second new councillor is long-time Rasen resident David Strachan, who has volunteered on previous projects within the town.
Charity worker Jesse Adekoya is new to the area and has a background in finance, as well as healthcare.
He said: "I know Market Rasen is a changing place and the community is changing, so I want to help liaise with everyone and work with everyone."
The final co-option was for Sarah Edwards, who moved to the town three years ago.
She said: "I don't want to be one of those people who stand back, have an opinion, and don't do anything about it. I feel like I can help bring that voice of the people to the council and help the town to continue to be a better place to live in."
He said: "The four co-opted councillors – soon helpfully to be five – not only spreads the workload, but will also bring new views and ideas to the council's work as it seeks to develop a vibrant community in the area."