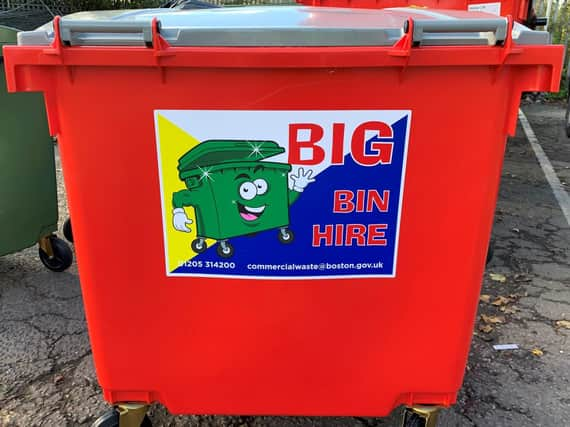 The council's commercial waste team is giving Boston residents a chance to hire a 'Big Bin' which they can use to dispose of additional household waste.
The limited number of 'Big' 1100 litre bins to be available to hire for a two-week period from the beginning of the year.
They will cost £60 for the fortnight.
Bookings can be made from 9am on Monday (14 December) for the week commencing Monday January 4.
For more details or to book, email [email protected], call 01205 314200 or visit www.mybostonuk.com/bigbin for more information.