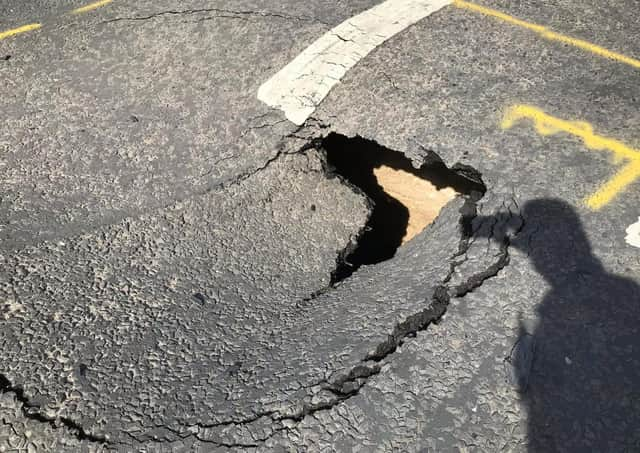 A sink hole opened up last week on April 9 as the surface collapsed into a culvert beneath the busy A153 between Billinghay and Tattershall Bridge at the Twenty Foot Bank turning for Chapel Hill.
The road was initially closed and then reopened with temporary traffic lights installed, but engineers discovered the hole was worsening and the extent of the collapse leading them to fully close it again on April 14.
However, despite repeated warnings from police, drivers are still ignoring the road closed signs and driving on to find the road completely blocked, with some even resorting to abusing those trying to repair the damage.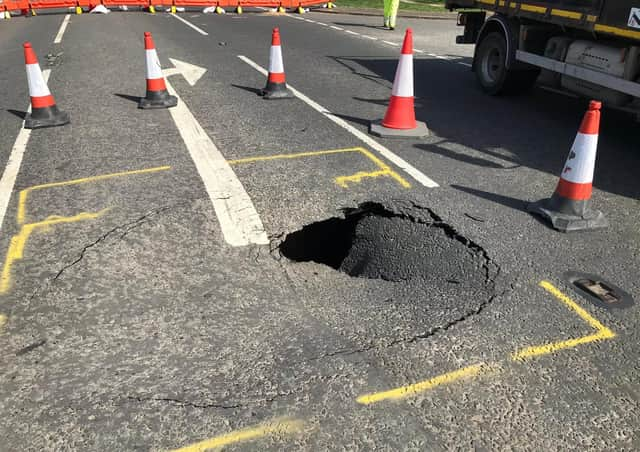 Coun Richard Davies, executive member for highways at Lincolnshire County Council, said: "Thank you to residents for bearing with us while we repair the collapsed culvert on the A153. Over the weekend and this week we have excavated the area and pumped out the water so that a new pipe can be installed.
"We have two new lengths of pipe to install and connect, then we can backfill the area and resurface the road. We hope to be able to reopen the road at some point next week."
He added: "Unfortunately, we're still seeing a lot of people moving road closed signs and driving through to find it completely blocked off. Please do not ignore the signs, you will not be able to get through.
"Our workers should also not have to put up with verbal abuse from drivers who have ignored the road closed signs; it is unacceptable and will not help us to repair and reopen the road any quicker."
Sleaford Police had said on Twitter that the hole is eight feet deep, with photos to prove it.
"People keep moving the road closed signs, as you can see they are there for a very good reason. Don't move them!" they said, adding later: "The hole is getting bigger! Do not remove the signs, you are putting peoples lives at risk by doing this."