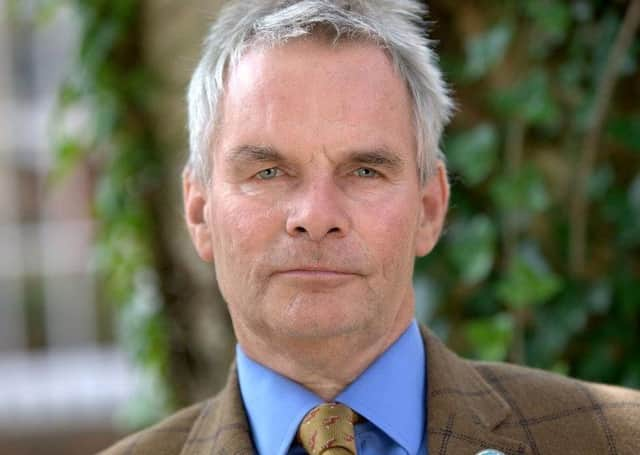 Coun Martin Hill, Leader of Lincolnshire County Council, said: "Over the weekend, most of our services have been running, although restrictions have been put in place which has caused some further disruption.
"To protect staff and the public, we have put some restrictions in place at tips or Household Waste Recycling Centres, as we call them.
"They were busy at the weekend, and we were limiting how many cars went in at once, so thank you to everyone who attended for your patience. We have now restricted what can be taken there and are not accepting rubble, soil, garden waste and wood waste.
"These sites have continued to be busy today so please only go if absolutely necessary.
"This really follows the government's advice around not making unnecessary journeys, and I'd reinforce the calls that have been made for people not to travel to our coast to prevent crowding in these areas.
"Similarly, people are continuing to panic buy food and other products and I would urge people not to do this so that everyone has access to what they need.
"Up to 1.5 million people in England have been identified as being at higher risk of severe illness if they contract coronavirus – and the advice here is that these people should stay at home to protect themselves.
"A raft of new measures, including a helpline for those most in need of support, have been set out by the government. People will be contacted directly by the NHS – including in person where necessary – as a priority.
"We're also working with government and partners to support people self-isolating at home and who are without a support network of friends and family, so they can receive basic groceries.
"In Lincolnshire today 324 schools and 450 early years and childcare providers have opened their doors to provide emergency childcare for vulnerable children and those of key workers. We want to thank all of you for providing this essential and valuable service for children and families in such a short space of time."
Debbie Barnes, Chief Executive of Lincolnshire County Council, said: "Most parents will now be caring for children and young people at home and you'll be aware that this year's summer exams, including GCSEs, A levels, and other qualifications have been cancelled, along with all primary assessments.
"The Government's priority is to ensure affected students can move on as planned to the next stage of their lives, including going into employment, starting university, college or sixth form courses, or an apprenticeship in the autumn.
"This means ensuring GCSE and A level students are awarded a grade which fairly reflects the work that they have put in. There will also be an option to sit an exam early in the next academic year for students who wish to.
"Ofqual will develop and set out a process that will provide a calculated grade to each student which reflects their performance as fairly as possible, and will work with the exam boards to ensure this is consistently applied for all students.
"The exam boards will be asking teachers, who know their students well, to submit their judgement about the grade that they believe the student would have received if exams had gone ahead.
"The aim is to provide grades to students before the end of July. University representatives have confirmed that they expect universities to be flexible and do all they can to support students and ensure they can progress to higher education.
"These assessments and awards will not form part of published accountability data.
"I know many teenagers who are at home will be struggling with this difficult time, but I hope this can offer some reassurance. We're also highlighting our free online support service.
"Kooth is available for any young people aged 11-19 (up to 25 for those with special educational needs or disabilities) and offers anonymous, confidential, safe online emotional wellbeing and mental health support."
Please see our website for more details of all service disruptions and information, including what is available for young people and how they can access this support www.lincolnshire.gov.uk/coronavirus