Lincolnshire County Councillors vote to fund highways improvements over children's holiday activities
Lincolnshire County Councillors have voted to allocate £10 million towards highway improvements, despite vocal calls for a portion of the funds to be used for children's activities during school holidays.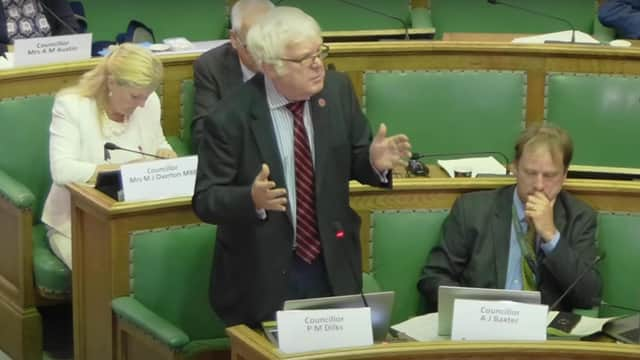 Council leader Martin Hill (Conservative) led the motion, stating: "We are in the happy position of looking at what we're going to do with this additional money. Highways are the major problem for us in the county."
Coun Hill further argued that the council has consistently invested in highways over the last four years, totalling over £40 million.
"This money won't get you many miles of total reconstruction. We want to be specific that this money should go to highways," Hill added.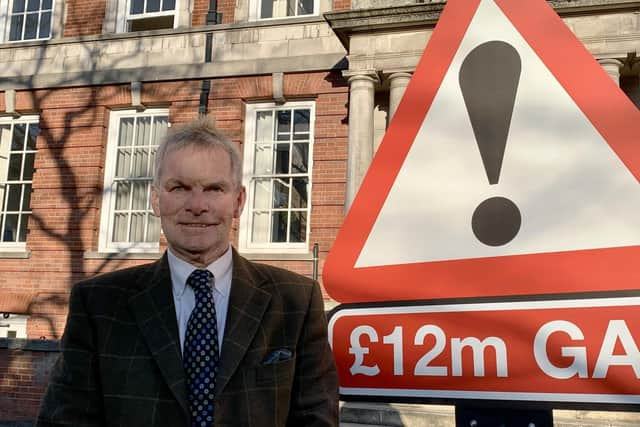 He also emphasised the council's commitment to election promises, saying: "It's about living up to your promises. When we went into the election in 2021, the commitment to highways was a priority."
Last year, the government cut Lincolnshire County Council's road maintenance funds by £12 million.
County leaders previously said the 25 per cent budget reduction means roads may not receive the required repairs, leaving thousands of potholes waiting to be fixed.
The government said the county received more than £116m to cover road maintenance between 2022 and 2025.
On the other side of the debate, Independent Councillor Phil Dilks proposed an amendment to allocate £1 million of the £10 million for the Holiday Activities and Food (HAF) programme.
The HAF is a government funded programme that provides free holiday clubs for reception to year 11 pupils in receipt of benefits-related free school meals in Lincolnshire over the summer, Christmas and Easter holidays.
"Imagine the impact we could make with £10 million. We're just asking for £1 million of the £10 million available, leaving 90 per cent to do other things with," said Councillor Dilks.
He pointed out that the programme already benefited 3,935 children earlier this year and could extend to a further 1,200 children with special needs.
Labour Councillor Karen Lee supported Coun Dilks, stating: "It's not just roads that matter to people's lives, lots of things matter.
"To extend that scheme has got to be a positive initiative."
However, Conservative Councillor Patricia Bradwell countered: "Although we have grown our provision, an extra £1 million would not necessarily mean we could offer more spaces.
"One-off funding would not give sufficient time to grow that market."
Coun Bradwell also added: "Residents tell us repeatedly this is an area they feel would benefit from enhanced investment," reinforcing the need for highway improvements.
This point was emphasised by several Conservative councillors, including Alexander Maughan and Tom Smith, who mentioned that their inboxes are "littered with highways issues," highlighting the public demand for road improvements.
The decision comes at a time when pothole repairs on local roads in England have sunk to the lowest level in five years, according to national data.
According to the RAC, of 153 roads authorities surveyed, 31 per cent did no resurfacing, while 51 per cent failed to carry out any surface dressing.
Independent Councillor Alison Austin described her experience using local roads as "the driving equivalent of hell," emphasising the need for road improvements.
Yet, she also acknowledged the dilemma: "Ideally we'd spend the money on both; however, we haven't got that much."
Conservative Councillor Alexander Maughan explained that the council made a promise to prioritise highways.
"With this unexpected underspend, we should be honouring the promise we made in 2021," he said.
Coun Maughan also pointed out that children's services were recently inspected as "Outstanding" by the CQC, suggesting that the council is already doing well in areas other than highways.
Independent Councillor Ashley Baxter raised concerns about focusing solely on highways.
"People rightly prioritise highways; however, it's not the only crisis we're facing across the county.
"We have a biodiversity crisis, a cost of living crisis, an NHS crisis, a lack of police on our streets, not just highways," he said.
With £19 million of extra money previously added to the roads maintenance funding pot as a result of government cuts, the extra £10 million now means a total of £29 million has been invested by LCC for roads maintenance.
Coun Richard Davies, Executive member for Highways, added: "This has come about as part of a lot of very hard work across the county council.
"The money will be vital in our continuing daily efforts to ensure that we carry out as many improvements to the roads network as possible.
"But whilst this is a real lift for us as Highways, we must remember that these measures will only go so far in closing down some of the effects felt because of the missing annual funding.
"We are working very hard at getting the most bang for our buck in all aspects of road maintenance, and every single penny of this latest additional funding will go a long way to getting more potholes filled, surfaces repaired, and other issues dealt with.
"But this money is not, by far, the whole answer for our missing funds. We once again make the call to the government that we need our missing millions reinstated in order to be able to restore and improve our county-wide roads network to where they should be."