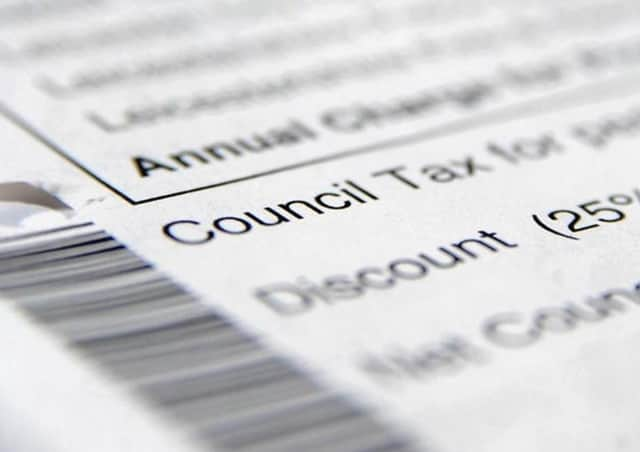 This means residents in a Band D property would pay £174.60 annually for the district council's precept share, up from £169.65 the previous year.
This 2.92 per cent increase in council tax was given the go ahead in Tuesday evening's Full Council meeting.
Coun Richard Wright, Leader of North Kesteven District Council said in the meeting: "The council's financial plan underpins all that we do as a council and projects a positive yet cautious future."
He added that the "relatively small" council tax increase "will ensure the council continues to deliver its services and invest in a future that will provide a clean environment, and invest in the economy."
Coun Marianne Overton, Leader of North Kesteven Independents, said: "I am delighted to say that all of our requests are included and we are happy to support the budget."
North Kesteven are expecting to receive approximately £1.5 million in grant support for 2020/21, which will still leave an expected deficit for the council's general fund for the year of approximately £678,900 (as of December 31, 2020). This is to be financed from the aauthority's Income Volatility Reserve.
With aims to move forward a number of climate change responses; promote more recycling; enhance community provision; support jobs retention and creation; and increase housing availability, North Kesteven District Council says it is mapping out its forward strategic direction and plans while balancing the financial pressures and service delivery challenges presented by the current situation.
In reality three-quarters of district households are in Bands A to C, which gives increases of between £3.30 and £4.40 over the year for the services provided by North Kesteven District Council.
The increase is in line with the rises agreed by other district councils across Lincolnshire.
With the totality of the bill split across the county council, police, district and parish or town councils, the final amount will vary dependent on where you live. North Kesteven takes around nine per cent of the total.
Coun Wright said he was mindful that any increase in costs was hard for many to bear at this time, but hoped that modest rises of between £3 and £5 for most households, in order to maintain the excellent provision of the District Council and underpin ongoing investment in services, would be considered worthwhile.
"For this modest additional sum, you will continue to receive an excellent level of service across a broad range of areas, with scope for service enhancements to be developed where need is identified," he said.
"As public finances tighten and the impacts of the pandemic continue to affect income potential, service delivery and project rollout we remain committed to investments within our priority areas in a financially stable way whilst seeking
greater efficiencies, transforming services and responding to community need," said Coun Wright.
"We have a ten-year capital investment plan totalling £231m, £91m of which is focused on the forthcoming three year period; and more immediate plans to invest £100,000 in the promotion of health and wellbeing, £350,000 to support actions that underpin our climate response strategy and opportunities to commit to Citizens Advice and Digital Hubs which help our residents in their transition to a more digital future."
The actual sums will be shown on the bills sent out in mid-March.
Coun Marianne Overton added: "Everyone has been hard hit by Covid-19 and some have suffered gut-wrenching losses. We see growing concerns for mental health, unemployment, and poverty supported with food banks. Our councils have done a magnificent job supporting residents and efficiently passporting funds to keep businesses afloat. Now, more than ever, our council has proved its worth and are needed more now than ever.
"The government promised us they would do whatever it takes and councils would be compensated for losses due to the restrictions imposed by the government.
"But not all of our loss of income has been recovered, leaving us short and we will be drawing on reserves as necessary.
"We pay our income tax just the same, but the amount coming back for local spend has been reducing year on year. The revenue support grant is now removed almost entirely. So we can see why the Council Tax has to go up. But the impossibility of replacing big national funds with small locally-raised council tax is clear.
"This council has been forced to increase Council Tax year on year as the government centralises control into fewer hands and a diminishing budget, leaving us with less opportunity to do anything other than the minimum service. This year, in my national meetings with ministers we made a strong case for local Government, and last-minute extra funds were obtained, giving us the opportunity to put money to two of our priorities - £100K aside to support communities and mental health complementing current services and £200K for tackling climate change and biodiversity, the green recovery.
"Our council has done a magnificent job in supporting vulnerable residents, and now is the time to support a recovery in our local economy through significant capital spend and through supporting small businesses. Secondly supporting our communities, including support for housing and mental health and the green recovery through the Strategy for sustainable development.
"The capital programme of build is ambitious, but the constructions are the right ones. Industrial and workshop units that will bring an income, improving the heart of Sleaford to help drive the local economy and bring a return and much needed housing for older people and for adults with learning difficulties."