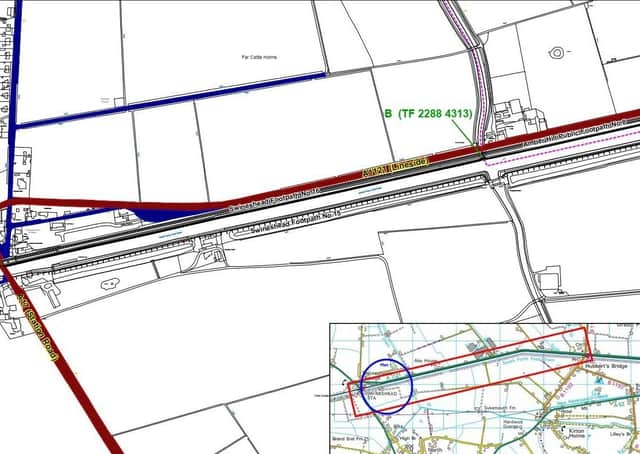 'Extinguishment' is the term used when a footpath is taken out of public use.
The footpath in question runs alongside the north of the South Forty Foot Drain between Swineshead Bridge and Hubbert's Bridge and measures 5,371m across three sections.
A spokesman for the council said such orders are made when a footpath is no longer needed for public use. In this case, it said there is a well-used public right of way nearby. 'Extinguishing' the path means it no longer needs to be maintained at public expense, they added
A consultation on the proposal closed the week before last without any objections.
* The information for this story originally came from a public notice published in this newspaper. You can read more public notices in our classified section.