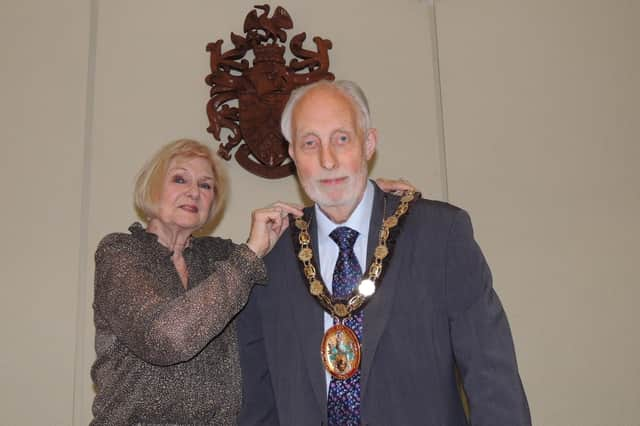 Taking over from outgoing chairman Coun Lucille Hagues, Coun Clarke thanked members for their endorsement and announced that during his term of office he will raise awareness and funds for the British Limbless Ex-Servicemen's Association (BLESMA), and the Salvation Army in Sleaford.
The member for Hykeham Central said it was a "great privilege" and thanked the voters in his ward for electing him having previously been on the council between 2015 and 2019. He thanked the previous chairman for her hard work during the past year.
He said he was looking forward to the year ahead, carrying out his duties with integrity, working with the corporate management team, councillors and staff, adding: "I will undertake my civic duties to the best of my ability with the support of my consort."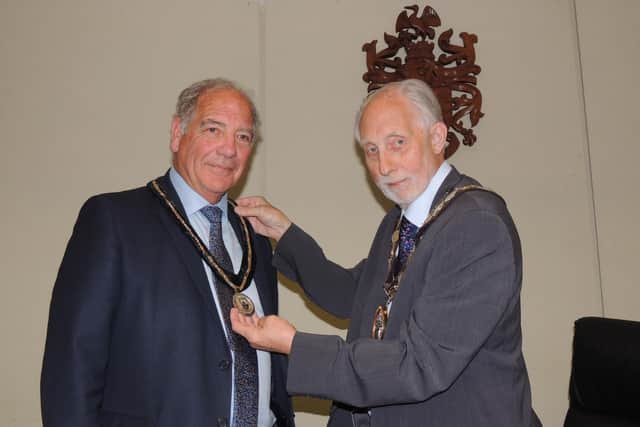 Coun Clarke said his chosen charity the Salvation Army in Sleaford does excellent work with the community, the elderly and homeless. He said that BLESMA support women and men who have served with the armed forces who have lost at least one limb. he hoped to make a difference for both charities.
Leader of the Council Coun Richard Wright thanked Coun Lucille Hagues for serving during a year of "very historic moments that many of us will never see again".
This was echoed by Coun Marianne Overton, Leader of the NK Independents Group on the council, said Coun Hagues had been an excellent ambassador and thanked her for her collaborative approach, working alongside Coun Overton in their shared ward to resolve issues.
The council's Vice-Chairman will be newly elected for Councillor for Cranwell, Leasingham and Wilsford Ward, Andrew Hagues, from Leasingham, although he has served as a Lincolnshire County Councillor for a number of years, including being its chairman.
Coun Andrew Hagues said: "It is a great privilege to be elected vice-chairman to represent North Kesteven and I look forward to supporting the chairman in the coming year with the competence and professionalism required."