New cycle racks for town as part of transport bid
The county council has revealed changes in town planned to make cycling and walking easier thanks to a six-figure government grant.
The Department for Transport granted the council £105,500 from the first round of the emergency active travel fund to support installation of temporary projects to encourage cycling and walking, to improve the nation's fitness to combat Covid-19 and cut congestion.
Work will start in the coming weeks on projects which may include new, pop-up cycle parking units in Sleaford's Southgate, Market Place and Money's Yard.
Officials are also looking to remove guardrails at the pedestrian crossing on Southgate outside Shoezone to widen a pinch point and make it covid-safer for pedestrians.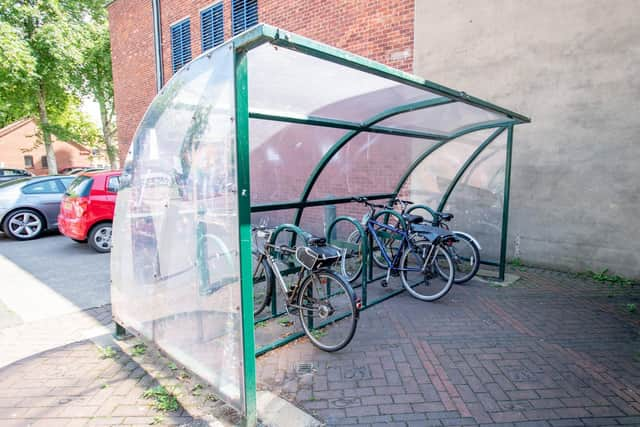 A second round of funding is expected to be bid for later this year for longer-term projects.
Coun Richard Davies, executive member for highways, said a second tranche of funding is worth over £800,000 for Lincolnshire for more ambitious projects and he is asking residents to say where they would like to see new cycle lanes, widened paths, or road closures.
"Your ideas will help us shape the future of our streets and ensure that any changes we make are the most appropriate and useful to the community. You can also give us feedback on the changes we're making with the first round of funding."
You can submit your ideas online at www.widenmypath.com. The council will also host a virtual cycling summit with invited representatives from each district and local cycling clubs for a coordinated approach.
North Kesteven District Council Leader Coun Richard Wright supported the plans, adding: "We're always looking for additional options and opportunities to further enhance cycling and walking in our district, and we look forward to seeing more on how travel could be reshaped through this new plan to further accommodate both."
The improvements come as the government launches its £50 Fix Your Bike voucher scheme to encourage people to driving and public transport, by offering £50 to get an unused bike back on the road.