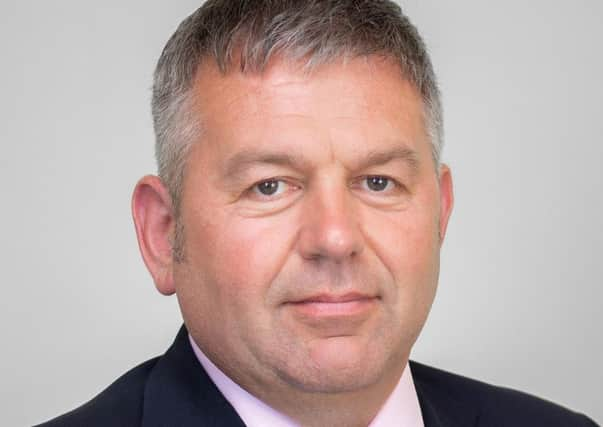 Businesses in the three sectors will be able to claim a one-off grant worth up to £9,000.
There will also be a £594 million discretionary fund made available to support other impacted businesses, in addition to a further £1.1 billion for local authorities and Local Restriction Support Grants worth up to £3,000 a month.
The furlough scheme will also be extended to April. More information about the new funding can be found here.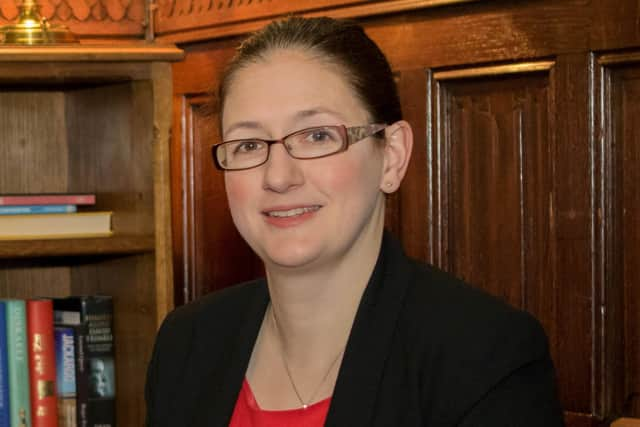 Mr Sunak said: "This will help businesses to get through the months ahead – and crucially it will help sustain jobs, so workers can be ready to return when they are able to reopen."
Simon Beardsley, Chief Executive of the Lincolnshire Chamber of Commerce, said: "This new lockdown is a blow for many businesses, who once again have to shut their doors for an extended period of time.
"Whilst the announcement of extra business grants is welcome – however we realise a grant is of course no substitute for an open business.
"What we need to see now is a clear support package for the whole year and Government must move away from this drip-feed approach and set out a longer term plan, allowing businesses to plan, and ultimately survive. "
He added: "It is vital that the businesses who are not eligible for this new grant get given clear instructions on what money will be available to them as soon as possible, and when this can be received, to help them plan for the difficult six weeks ahead."
Katrina Pierce, Development Manager at The Federation of Small Businesses for Lincolnshire said: "It's very good to see the treasury respond quickly with a new round of cash grants for businesses forced to close, as there really is no time to waste here.
"It's also reassuring to see this grant will be paid out on top of the current Local Restrictions Grant Scheme and not instead of.
"Businesses need as much cash as possible right now so hopefully between these grants and the ongoing furlough scheme, this may be enough to help businesses scrape through until Spring.
She added: "However there are lots of other hard-hit firms that don't have premises that also urgently need help; directors, the self-employed and start-ups plus the many, many businesses who have been able to trade but have seen their income dramatically reduced.
"If government is serious about supporting business through this last, but most difficult, stretch we will need to see support expanded."
Coun Richard Wright, Leader of North Kesteven District Council commented: "As a district council we are already reviewing the measures we have in place to support our most vulnerable and impacted residents and affected businesses, redoubling our efforts along with partners in the Lincolnshire Resilience Forum to ensure our communities are protected and well provided for. As with previous grants, we will of course work as quickly as possible with the Government to identify and issue the newly announced additional business grants.
Reacting to the news of the lockdown Coun Wright said: "For us all to be moved into a new national lockdown so swiftly after the escalation into Tier 4 is a stark indicator of the increased risk posed by rising infections and the more rapid transmission of the new coronavirus variant.
"I know that this will be a source of great disappointment for many, not least working parents who need to juggle additional responsibilities; but also, I hope, of some comfort in bringing confidence and surety of the measures in place to protect ourselves and those around us."
He said it was essential that residents follow all the guidance and legislation in place – staying at home as much as you can, not meeting with others unless it is absolutely critical and only going out for legitimate purposes – in order to protect the NHS and save lives.
"As the Prime Minister said, the coming weeks may be the hardest yet. But with each vaccination that takes place we are turning the tide against the virus," he said.
"After such a long time dealing with this, and just when we have the hope offered by the escalated rollout of the vaccine, we must not let our guard down, or the sacrifices of the past months will have been for nothing."
Mayor of Sleaford, Coun Anthony Brand added: "On Monday morning, anticipating that another lockdown would have to be announced, as it was that evening, I discussed the implications with our Clerk and the Deputy Mayor. We reviewed the actions taken during the first lockdown in regard to providing services and protecting our staff and the public. We regularly keep this under review. Since then our Clerk has enacted appropriate actions in regard to our office staff and separately our service staff.
"I believe that the lockdown is essential as a key part of a wider approach to contain the level of infections locally and nationally. It also provides clarity of what is permitted and the related restrictions. The issue of school closures is challenging but appropriate at this time. The removal of examinations this academic year will enable a more constructive approach to be established. Another aspect of school closures is the lack of social contact as it is in the wider community."
He said the mental and psychological issues resulting from the lockdown are related and interconnected and need to be addressed.
Cabinet Office minister Michael Gove has confirmed GCSE and A-Level exams in England are being cancelled this year and Education Secretary Gavin Williamson is due to make a statement in the House of Commons on Wednesday
Train services are expected to be reduced during the national lockdown in England and travel firms Tui and Thomas Cook have cancelled holidays after the new restrictions were imposed.
Sleaford and North Hykeham MP Dr Caroline Johnson supported the move by the Prime Minister, saying: "I know that these measures are tough on a lot of people, and I am concerned about the impact of this lockdown on children and their families, on those living alone, and also on all those with businesses who are struggling. I will be pressing the Government to give as much support as possible at this incredibly challenging time."
She welcomed the Chancellor's further financial support package on top of the monthly grants for closed businesses, the furlough scheme and further SEISS grants to support the self-employed to April.
Dr Johnson added: "I will be meeting with local headteachers to discuss the impact on their pupils later today, and I will also be working with my colleagues on the Education Select Committee going forward to scrutinise the provisions that will be put in place for young people who were due to sit exams this year. It is important to note that the children of critical workers will still be able to attend school."
The latest information on eligibility can be found here.
Dr Johnson added: "On a brighter note, the new vaccination programme is unprecedented in scale and people over 80 and healthcare workers across the constituency are already receiving the vaccine as part of the first phase of the rollout."
The Government has set a target of vaccinating everyone in the top four priority groups, a total of 13.9m people in England, by mid-February, mean restrictions could be then eased.
Further information about the priority groups can be found here.
Dr Johnson said: "Until then, please do your part to help support our hardworking NHS staff and all of the other key workers, including all those working in our supermarkets, keeping our broadband and utility services working, those keeping supply chains moving, and also the military staff who are not only keeping our country safe but also supporting the NHS Test and Trace system and the NHS overall. This includes the 18 military staff who are now working at Lincoln County Hospital to help ease the pressure on staff there.
"With so many people working under severe strain right now, we all have a part to play in helping each other. Please stay at home and follow the guidelines to help stop the spread of this virus."
Full guidance on what to do is available here.