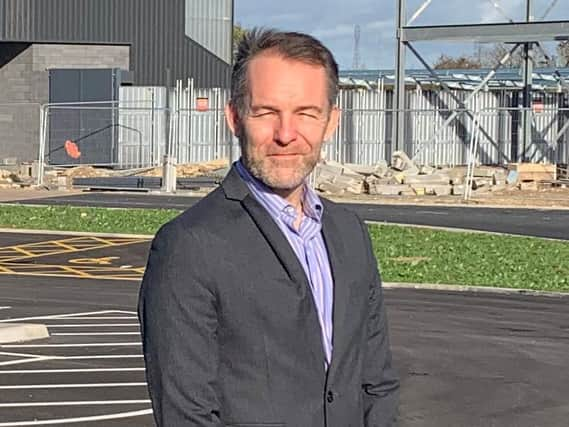 Around 53 council staff will be transferred over to Public Sector Partnership Services Ltd, which will provide IT, HR, Finance, Customer Contact and Revenues and Benefits services for the council.
Boston Borough Council will become the third shareholder in the company, alongside East Lindsey and South Holland District Councils, after the partnership, which will begin on April 1, was agreed by full council last week.
Boston and East Lindsey Councils chief executive Rob Barlow said the move would benefit both the staff and borough residents.
He said: "One of the big benefits is that it provides resilience in these areas. And staff are generally very pleased about possibility of joining the company because it puts them in a much more secure position and gives them op for career advancement in a large organisation.
"Over the 10 year initial time we anticipate there will be between £1.5m and £2m of savings coming back to the council, which will clearly be of great benefit to taxpayers."
He said there would be no redundancies and through engagement sessions with staff, there was a genuine belief the move would see investment in their service areas.
"We've worked closely with the unions. In many ways the offer and the terms of staff won't change, it's not something that will have a huge impact on their employment," he said, adding that they would all move over on their existing terms and conditions.
Councillor Jonathan Noble, the financial and commercial portfolio holder for the council said: "I'm pleased that my fellow Councillors have supported this proposal and I'm very much looking forward to working with Public Sector Partnership Services Ltd.
"We have seen from the work they have done with our neighbouring authorities just how beneficial the services they offer can be and they can help us achieve some substantial savings which is vital at a time when Councils across the country are finding themselves in precarious financial situations."