In line with North Kesteven District Council's response to the climate emergency, its Executive Board has recommended its 2023/24 budget to go to Full Council on March 2.
It is proposed that the money saved is repositioned to help deliver on decarbonisation and enhancements to leisure and heritage assets.
If approved, £490,800 of the funds would be used along with potential external grant support to carry out £1.4 million in decarbonisation improvements across One NK leisure centre at North Hykeham, Sleaford Leisure Centre and Whisby Natural World Centre. The three venues contribute a disproportionate 59 per cent of the authority's overall CO2 footprint.
Councillors were told it would be a significant step towards the authority's aim for carbon net-zero as a council and district by 2030, and also help preserve an existing £1 million Climate Response Reserve created in March last year so it can continue funding other actions on climate.
The remainder of the new £1 million assigned for decarbonisation would be used for other investments in decarbonisation and general climate action subject to approval, or if an external grant cannot be sought it could instead be used in its entirety to deliver the most impactful changes to cut carbon at the three venues.
It complements the authority's draft NK Plan 2023-26 which sets out millions to be invested over the next three years across key priorities for communities in North Kesteven including climate action, and which is also recommended for council consideration on March 2 following Thursday's meeting of the Executive Board.
A proposal is being made to increase the district council's annual share of Council Tax by £4.95 for an average Band D property – which for most homes in the district would be charged at the lower rates of around £3.30, £3.85 or £4.40 more in Bands A to C across the whole year for everything the council does.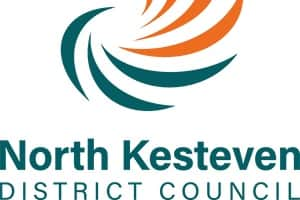 Council Leader Coun Richard Wright said: "Council Tax is essential in how we maintain access to excellent services for our communities across North Kesteven, such as our low-cost and free leisure arts provision, wellbeing measures and means of support including help for those in financial hardship. It also enables the effective provision of the things our communities rely on daily across the district including public protection, community safety and our high quality waste services.
"To continue supporting the delivery of all this and more and while mindful of the cost of living and the difficulties it is posing for many households, we are proposing a moderate increase in the level of our Council Tax charge at what we need at 2.76 per cent rather than the three per cent or £5 threshold set for district councils. For households living in Band A to C homes this 2.76 per cent increase would be a rise to between £123 and £164, across the whole year, for everything the council does."
This 2.76 per cent rise would take the full year's North Kesteven District Council average charge at Band D to £184.50. The county council is proposing an increase to its rate by 4.99 per cent or £71.46 to an average figure of £1,503.63, the police charge by 5.41 per cent or £14.94 rise to an average of £291.24; and the average charge for parish and town councils is proposed to rise by 6.42 per cent or £6.27 increase to £103.92 – all at Band D – for 2023/24.
Final rates have still to be agreed by some of the precepting authorities and bodies. Precise rates vary depending on parish precepts and whether footway lighting charges apply.
Final sums will be shown in Council Tax bills delivered in March.
The Council is working hard to connect residents with cost of living and other available support, including through its Council Tax Support Scheme which continues unchanged for 2023/24 and an Exceptional Hardship Fund for the year of £25,000, approved last month.
Anyone struggling with finances is urged to get in touch with the council for a range of help, including checks for any benefits they may be eligible for and support from the council's partners.
A report setting out the scope of decarbonisation works which could be undertaken at the three council venues was approved by the council's Executive Board on Thursday.
Coun Wright added: "We are always keen to ensure we remain responsive by putting money in the right areas. The funding in our NK Financial Plan 2023/24 proposed to be repositioned for decarbonisation, to assist initially in works at these three venues, is all about enabling more of the urgent action that's needed now for our climate.
"It's also about spending to save, by maintaining the high-quality leisure provision people need and investing in their health and active wellbeing in this way.
"Along with our draft NK Plan 2023-26 which connects our actions on climate and looks to acknowledge the challenges from the cost of living, plus our enlarged and ambitious capital programme for North Kesteven worth £250 million over 10 years, we remain focused on investments and positive action across all key priorities for our district."
Approved by Executive Board, for example, was also the creation of two new funds to support rural life and the economy in North Kesteven. A Rural Business Grant Scheme of £450,000 in total will support capital investments including rural start-ups and new enterprises, visitor economy and manufacturing supply chains, hospitality and more.
Meanwhile a Rural Community Grant Scheme of almost £300,000 in total which will support projects including the creation and enhancement of community spaces around water and green areas, community renewable energy projects and more.
These two funds stem from almost £750,000 of Government funding allocated to North Kesteven through the Rural England Prosperity Fund, and connect to £3.1 million of UK Shared Prosperity Fund monies from the Government aimed at improving life chances and pride of place in the district through an investment plan put forward by the council.