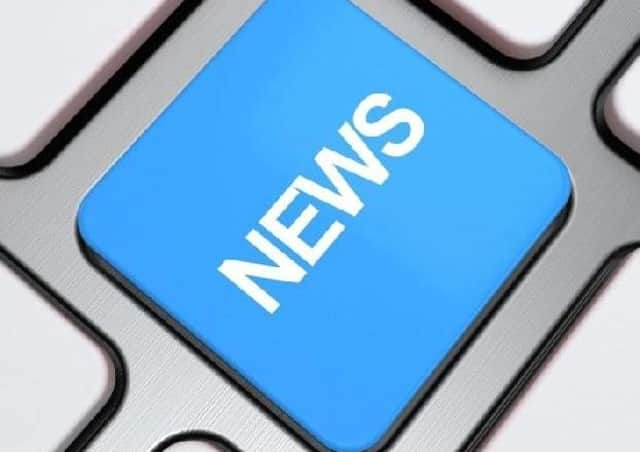 Carol MacKenzie was taken on as temporary clerk in the summer of last year after Adrian Illingworth was caught out by an audit having stolen a total of £1,926 from Pointon and Sempringham Parish Council and the police were informed.
Ms MacKenzie had recently relocated to live in France but had continued operating as clerk remotely via Zoom meetings, as well as still serving as clerk for Scredington and Great Ponton parish councils.
In November, Illingworth, 64, of Church Lane, Scredington, was given an eight month jail sentence suspended for a year having pleaded guilty to charges of theft from five councils he worked for part-time as clerk between June 1, 2015 and June 30 2020.
Illingworth, a former Halifax Bank worker, transferred money electronically from council accounts into his own account and also made unauthorised cheque payments to himself totalling £18,886.
Now, Pointon parish council is to seek a permanent clerk after choosing not to continue with Mrs Mackenzie's temporary contract.
Chairman of the council, Coun Dr Peter Moseley, said: "We cannot comment on personnel matters."
Coun Moseley, as a local district councillor, was drafted in as a temporary measure earlier this year to allow the parish council to continue functioning after five of its members resigned.
Coun Moseley said: "We will be putting the position out to advert shortly and welcome applications from anyone with existing experience or a willingness to participate and learn through training.
"We will, this time, be seeking a permanent clerk. We have secured someone to act as clerk for our March meeting, and we hope to have a permanent officer appointed in time for the newly elected council to operate."
He did not explain why Ms Mackenzie had not continued until a permanent clerk was appointed.
Coun Moseley told The Standard on Friday that they would be looking to resolve the clerk situation soon: "There is a need for us to move from a temporary situation to a proper clerk situation. The parish is not currently served well in that respect with distances involved. It is difficult with a clerk living in France."
However events seemed to have moved on more quickly.
Ms Mackenzie also became involved in a tense exchange with a villager on a Facebook forum in recent days.
There has been anger about the decision from some villagers on social media forums who felt Mrs Mackenzie had stood up for the village's interests and are now urging residents to come forward and stand in the upcoming by-election in May.
Mrs Mackenzie has been contacted but declined to comment at this stage.