Parish poised to sign deal to restore sports clubhouse
A parish council is forging ahead with plans to do a deal with a local pub operator allowing it to renovate and run the derelict sports and social club pavilion on their village playing field.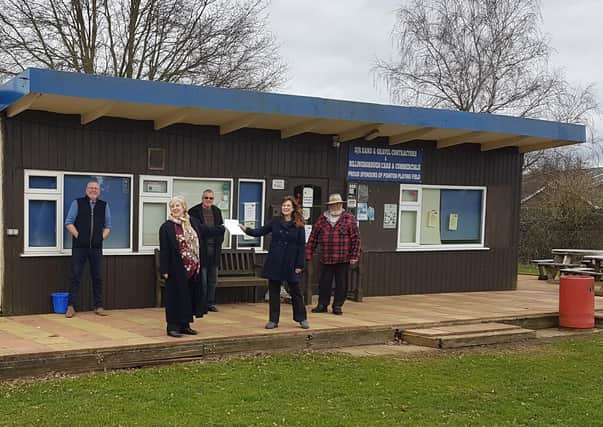 A health and safety inspection previously condemned the building in Pointon unless around £30,000 of repairs and upgrades were done, throwing the future use of the site by sports teams into question.
But the council has now agreed in principle to press ahead with granting a three-year lease to Aliro Ltd, which operates the licence for the Old Ship Inn in the village. Some residents objected to the plan at last month's council meeting, claiming the deal was being rushed through without checking details.
Chairman Coun Dr Peter Moseley told The Standard: "The council is carrying out a decision that elected members made in October, to lease the pavilion."
Responding to the criticism, he said it was "unfortunate" that "a small number" of residents were engaging in "unacceptable behaviour" on social forums due to a clash of personalities.
He claimed it was a positive for the village despite the "nastiness".
"There is widespread support for the pavilion being brought back into use. It is really good news that a local businessman has stepped forward when there were really damning health and safety reports with it, and he will bring it back up to scratch for the benefit of the parish."
Dr Moseley said the trade-off is to charge a nominal £50 a month rent - in return the tenants would shoulder all costs of refurbishment under the terms of a lease drawn up by solicitors. He said: "The parish council will not agree to a lease that is risky to them."
He added: "We have done a business case and carried out credit checks and are happy with that.
"There are no other viable alternatives. Even knocking it down would cost thousands.
"I would much rather the parish have a really good asset that is well-supported than a derelict building that has caused lots of safety issues.
"If it doesn't work out we can walk away even before the three years are up, or if it does, we can extend it."
At this point the rent could be reviewed to more standard rates.
Lease terms are with Aliro for consideration, but could be finalised within a month, to capitalise on lockdown lifting.