Pavilion petition hits over 500 signatures
An online petition against a parish council's closure of the sports pavilion and changing rooms, set up by representatives of Pointon Football Club, has generated 500 signatures in a week.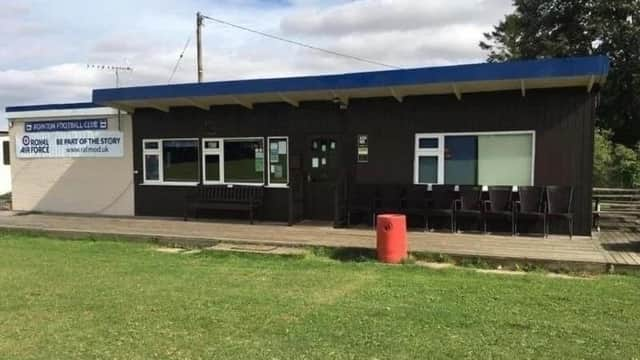 The appeal to reverse Pointon and Sempringham Parish Council's decision to bar access on safety grounds was launched by the club's facilities manager, Richard Wells.
Commenting on the 500 names, he said: "This clearly shows how important the pavilion is to the parish and wider community."
Pointon Pavilion has stood on the playing field since 1968. Richard said: "It's more than just a building; it's a place where we've celebrated weddings, birthdays and parties. It's where our football club players change and gather for camaraderie."
However, he said that despite a local authority inspection in August by East Midlands Building Consultancy stating the pavilion is not dangerous but merely in need of maintenance and renovation of guttering, tiles and paintwork, the parish council has condemned it. He said that was in spite of many players, who are qualified tradespeople, offering to do the repairs for free.He said they are left without the social club and have to change in a welfare container without lights or showers.Richard said: "We are not saying we want to stay in the pavilion indefinitely, just until the council gets grants for new facilities."
In a statement, the parish council said the previous tenant who had managed the building handed the keys back in June. South Kesteven's building control service then advised them the building was 'dilapidated'.
The council added: "The building is over 50 years old and a wooden framed structure. It has simply come to the end of its life. The parish council is working with residents to find grants to enable a new building to be put in place but this is not a quick procedure."
The Parish Council said it simply does not want anyone to be injured and has agreed to back a grant for a temporary welfare unit to be sited on the field, concluding:
"As a council we very much want to provide accessible, warm, welcoming, and safe, facilities to the wider community."
A public meeting is to be held by the parish council at Pointon Village Hall to discuss the subject at 7pm on Thursday, November 9.