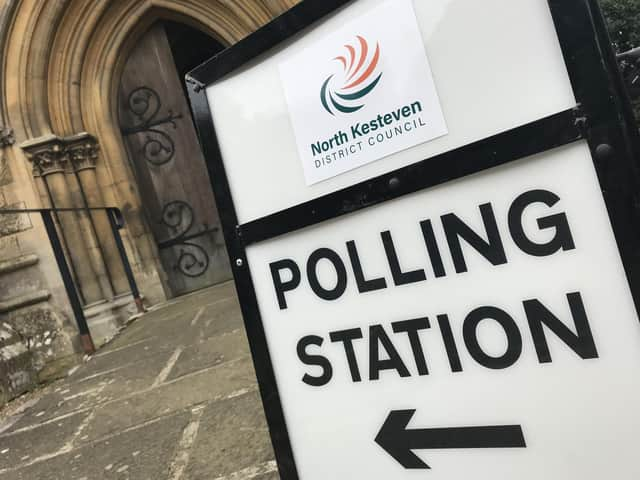 This is a change being introduced across England and will also apply to all future elections, including any general election held after October this year.
It is similar to what happened within North Kesteven in 2019 when the District Council was carrying out a trial of Voter ID on behalf of the Cabinet Office. In 2019 people could choose from a range of photo or non-photo IDs, but this time there is a prescribed list of photo-based ID types such as photo driving licence, passport, bus pass or blue badge.
A full list of which forms of ID will be acceptable can be found at electoralcommission.org.uk/voterID and expired ID can still be used, so long as the photo remains recognisable and the name is unchanged.
For those people who do not have any of the prescribed ID types, there is provision to have a photo-based Voter Authority Certificate made up at no cost.
Postal voting is not affected by this change as verification for that is done by signature and date of birth.
Residents are being urged by election officials at the local authority to make sure they are ready to vote in May by checking they have an accepted form of ID now, and to apply early for the free voter ID if necessary.
Ian Fytche, Chief Executive and Returning Officer at NKDC, said it was critical for everyone intending to vote to understand the need to have a form of photo ID with them when they attend a polling station on May 4.
"Having supported the trial in 2019, I have no doubt that the vast majority of North Kesteven electors are familiar with what is required of them. In 2019 there were almost 30 types of ID to choose from and with 92 per cent of people opting to use their driving licence, passport or bus pass, it is clear that most people already have the photo IDs they need to engage in these elections on May 4."
He encouraged everyone to check and, if needed, apply for a certificate at voter-authority-
certificate.service.gov.uk or call 01529 414155 to request a form, or consider a postal ballot.