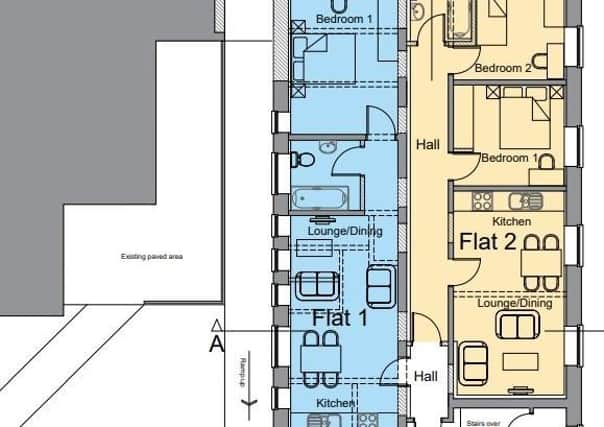 Dirk Terjung of the Brookenby Community Land Trust wanted to turn an empty building opposite the Kent Road village community centre into four flats, with car parking.
Villagers described the proposed development as 'very positive' and said it would tackle the 'general air of neglect' in the area.
But WLDC refused to grant planning permission, saying the proposed flats offered 'substandard' living conditions.
Rejecting the application, WLDC said: "The proposal represents a substandard level of accommodation, with poor outlook, which fails to provide a high standard of amenity for future users."
In a letter to WLDC in support of the application, resident Christopher Bowles of York Road, Brookenby, urged the council to grant planning permission.
He said: "The premises adjoin the de facto village centre which was, even before the recent pandemic, rundown.
"The premises have been empty since the RAF left over 
30 years ago, are now derelict and contribute to a general air of neglect in the immediate area.
"If this project is not approved the deterioration of the premises will continue until the building eventually reaches a state of collapse, to the further detriment of the village.
"If the physical improvements were not enough, the building is being renovated, not for profit, but by a Community Land Trust.
"It is intended that the four flats will meet an identified need for rental property in the village to help young couples leaving the parental home, or older couples downsizing, remain near their families."