Planning inspector dismisses 17 appeals relating to land near Beckingham
An independent planning inspector yesterday (Tuesday September 26) dismissed 17 appeals relating to land near Beckingham.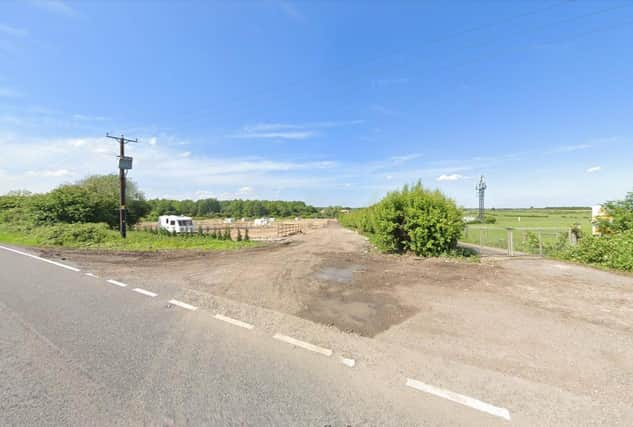 The appeals each sought permission to retain a residential plot on land formerly designated for equestrian use, comprising pitches both for a static and a touring caravan, an amenity block and associated parking and hardstanding on land to the north of the A17 near to the village of Beckingham.
According to North Kesteven District Council, the inspector has ruled that the proposals when taken both individually and collectively were: "poorly designed and would cause harm to the local landscape; that there would be harm to biodiversity and natural features; would be subject to noise and have not demonstrated that an acceptable standard of amenity could be achieved; and were contrary to the local plan."
The personal circumstances of a number of the occupants of the site were considered and given due weight, however the inspector concluded that these did not outweigh her judgement in terms of the public interest that this
was an inappropriate location, the harm to public safety and harm to the environment.
She stated on one appeal: "The deciding factors are the inappropriate location, the harm to public safety and the harm to the local environment, compounded by the form and absence of detail in the proposal. The personal and family needs are not of sufficient weight to enable permission to be granted. All matters considered my conclusion is that temporary planning permission for three years should not be granted, even if personal to the appellant. This is a necessary and proportionate outcome in the public interest."
The council had previously refused the planning application for the site, a decision which was challenged and appealed.
North Kesteven District Council Leader Councillor Richard Wright said: "We are pleased that our position has been supported by the independent inspector in dismissing these appeals."
he said that accommodation provision must be done in a manner that conforms with national and local policy. "In this case, the proposals did not meet those strict
requirements and were resisted on sound and robust planning grounds.
"Our decision has been thoroughly examined through the public inquiry and we welcome the support of the Inspector in dismissing these appeals."
The council will be recommencing its enforcement action in respect of the land.