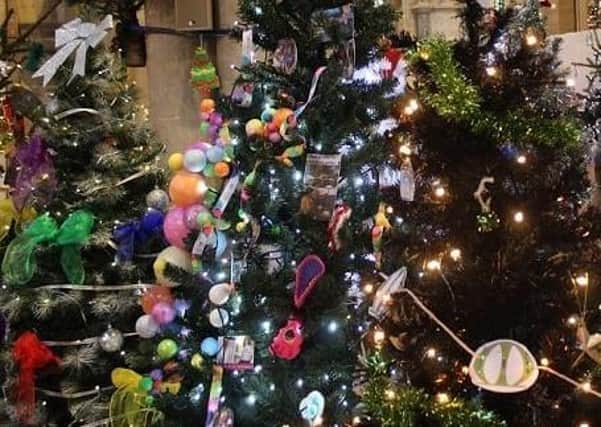 The team will be working with a local design and print company who will produce a professional fold out booklet in which traders and businesses can advertise their wares, business details and how to purchase items.
Each advert will cost £120 for a 100mm x 70mm space and the booklet will be distributed to 23,000 homes and businesses in Sleaford and the surrounding villages.
There will be 34 advertising spaces in the booklet so you are advised not to miss out.
Further details and pictures of how the booklet will look can be provided by contacting the Sleaford Town Council office.
There will be several categories that each advert will fall under and these will be offered to the first traders and businesses who contact to express your interest. The closing date for this is Monday August 10.
They will then contact everyone to ask what you would like in your advert and the design company will make the booklet come to life.
The Christmas Market Group are working with Sleaford Town Council to extend their invitation to traders to attend one of 12 market days on the run up to Christmas, known as " The Twelve Market Days of Christmas" event which will encompass the 12 market days from Friday November 27 through to Monday December 21.
They will have spaces for up to 10 pitches in the Market Place on the market days during this time and this could be an excellent way for traders to sell their wares during the run up to Christmas, says the group as well as enabling residents and visitors to search for Christmas gifts.
Traders will be required to book a pitch in advance and the charge will only be £7 for a 3m x 3m space, which is a single pitch. A double pitch will cost £14. It will be necessary for you to provide public liability insurance and you will be required to bring your own table/gazebo.
For further details on the advertising booklet and to express your interest, or to make a booking on the Twelve Days of Christmas Markets, contact Sleaford Town Council on: [email protected] or Facebook: Sleaford Town Council. Or call 01529 303456