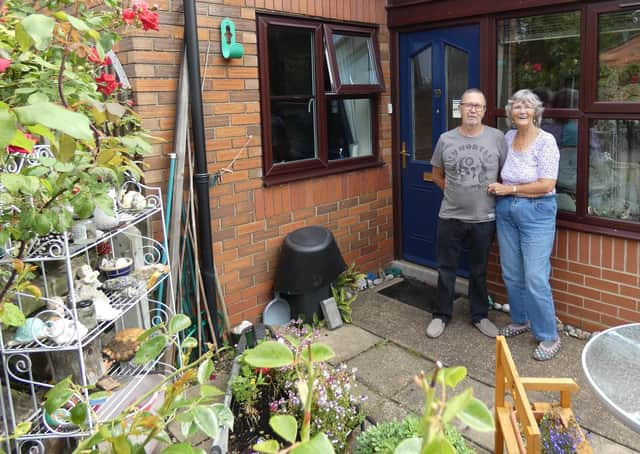 The annual Housemark audit of the council's services found that it offered some of the best value for money and property quality, and achieved among the highest levels of tenant satisfaction in 2019-20 compared to similar providers nationally.
Housemark is an independent industry-recognised scheme monitoring the performance of social housing providers. Report highlights for the council included:
n Being five per cent ahead of the average for: satisfaction with maintenance, satisfaction that service charges offer value for money, and satisfaction that tenants' views are listened to and acted upon.
n Spending eight per cent more than average on planned maintenance and refurbishment, leading to 25 per cent lower-than-average repair costs.
n Completing 99.5 per cent of repairs at the first visit – a top three ranking.
n Spending 39.4 per cent below average on overhead costs per property, with a low management cost per property at a third below average.
Coun Ian Carrington, executive board member for housing, said: "Providing a fantastic service to those who need our support in finding a home is one of our core priorities. To have our commitment and efforts recognised by the respected Housemark scheme is a real reflection of our respectful relationship with our tenants.
"We're one of the few councils investing heavily in new housing, building 300 new homes in the past decade. Over the next decade we aim to invest over £64m in 500 more homes and £42m on improvements to the existing stock. We are passionate about providing great value homes for our communities, with a focus on energy efficiency and sustainability, which in turn supports our aims to reach net zero carbon emissions by 2030."
The report also highlighted some areas that the council aims to further improve on, such as community investment, which includes supporting tenants with education, training, and finding employment, and providing money advice.
Coun Carrington said: "We haven't collected enough data in these areas, but we believe we're doing more than the figures reveal. For example our domestic energy officer has worked with over 300 tenants and helped them save over £27,000. We always take an active approach to getting feedback from our tenants. Over the past year we carried out our own research into tenants' views and the responses will directly influence our plans going forward."