£14.8 million secured to 'level up' brownfield site in Boston town centre
A bid from Boston Borough Council to secure £14.8 million to kick-start regeneration in part of the town centre has been approved.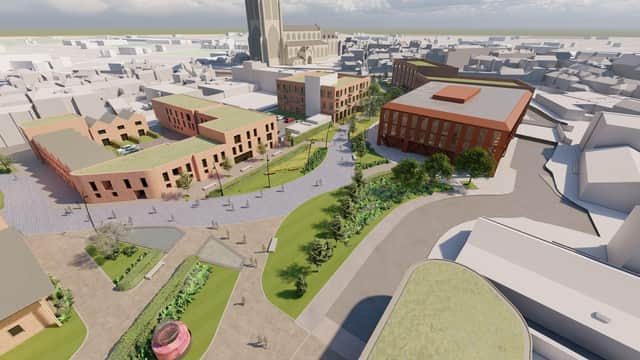 The eight-figure sum has been allocated to the authority through the Government's Levelling Up Fund, a £4.8 billion scheme designed to help communities across the UK 'level up'.
It is to be spent on the 'Rosegarth Square Masterplan', a project that aims to revitalise and re-purpose the area between the River Haven and the bus station, particularly in terms of two vacant buildings – Crown House (the former home of Jobcentre Plus) and the retail unit last occupied by B&M and Dunelm.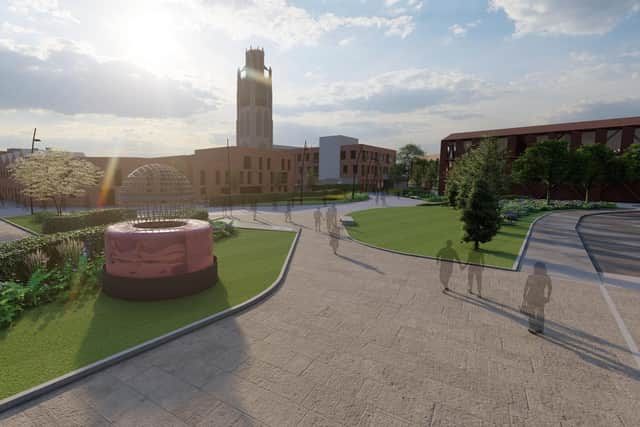 A new public park spanning the area between the Haven and the Len Medlock Voluntary Centre New green spaces, improved pedestrian routes, artwork and other features to, as the council puts it, 'create an inviting, safe, accessible and enjoyable place for all, as well as offering significant environmental enhancements' The conversion of Crown House to provide a mix of residential and other uses to support young people and families The demolition of the former B&M/Dunelm building to aid future re-development
In conjunction with the proposed works, a programme of community engagement will be undertaken, including a linked archaeology project, to better understand the history of the site, influence the emerging designs, and link the areas past to its future.
"Collectively these interventions are intended to be high-quality, and make significant impact both for the short and longer-term," a spokesman for the council said. "They will revitalise this large brownfield site and act as a catalyst for further positive inward investment and the regeneration ambition for the area. The aim is to change the character and appearance of this area, create opportunities for new uses and homes, create jobs, support the economy and the community, and create a place where people want to live, work and enjoy."
"Securing this level of public investment, supplemented by further match funding, will act as the catalyst for the wider re-development of this prominent, and unique place so that it makes a positive contribution to the area and becomes a place people can be proud of and which complements the setting of Boston Stump and the core of the town centre around the Market Place," the spokesman added.
The proposal was submitted in August. Once it has accessed the funding the council says the next step will be to re-engage with its partners and work on detailed design and delivery phases. Further engagement will also be undertaken as the proposals are developed, it adds.